By Michael Allen, Chairman & CEO, Allen Interactions

Jay Cross. A friend and thought leader we'll all miss dearly.
Jay Cross was one of those people who lifted your spirits the moment you saw him. Even before he said a word, you saw a welcoming expression on his face and you knew the next few moments would experience encouragement and challenge.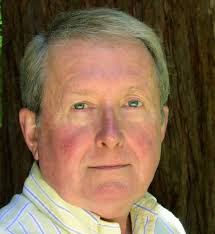 For literally decades, Jay and I would have frequent encounters at conferences throughout the years. It always seemed to me Jay prepared for them because within seconds of each, "Michael!", "Jay!", we were into substantive issues related to learning, e‑learning, and performance—and always centered on a new premise he wanted to throw at me. Nobody could stimulate in-depth thinking as quickly and easily as Jay.
When I first asked Jay to be an advisor to me and Allen Interactions, he asked why I would want to complicate the already sufficient challenges of business. He was always extremely complementary and a self-professed fan of our efforts to innovate the e‑learning world. While he was always a challenging thinker, he was nonetheless empathetic with the plights of enterprise. He could push radical thoughts in one breath, and follow in the next with practical business ideas.
I'll never forget his immediate euphoria when he saw our new authoring system, ZebraZapps. While he had recently begun his sojourn into informal vs. formal learning, he nonetheless exclaimed that this technology would revive hopes for truly individualized and engaging e‑learning—something he was beginning to believe would not be realized in any broad sense. It ignited interesting conversations about whether informal learning was prevalent because of its innate superiority or because formal learning, especially e‑learning, was failing to realize its potential.
If ever I wanted to test out a new thought, Jay was someone I could turn to for an honest and smart opinion. Ever encouraging, always insightful, I will miss Jay immensely.
See how Jay Cross is being remembered by the e-Learning Community: