A co-written blog
by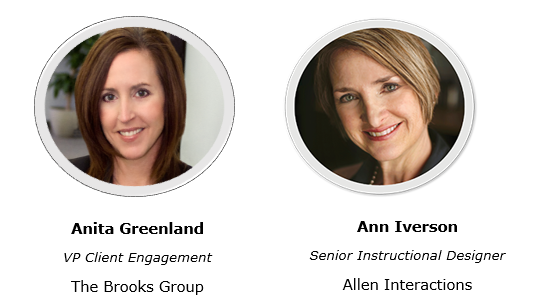 We've all heard it – if we want to grow our businesses we have to focus on millennials! It seems to be all we ever hear about today, especially in the Learning and Development world.
Just to be clear, let's quickly define exactly who these millennials are that we're talking and reading and worrying about all the time.
According to most sources, Millennials are the generation that follows Generation X, with birth years ranging from the early 1980s to the year 2000.
Why All the Hype Around Millennials?
There is a lot of focus on this generation – especially when we're talking about how to train employees. Companies widely believe that this group needs specialized treatment and learning approaches in order to keep them engaged and teach them new skills.
It is true that millennials entered the workforce during a time when technology was becoming more and more prevalent. For this reason, many employers associate millennials with technology, when in fact the majority of people working today are constantly immersed in technology – whether they are 22 or 62!
If we focus all of our attention on the millennial age group, we risk excluding the four other generations that are currently in the workforce.
Shifting the Focus to the Modern Learner
Many experts in the Learning & Development field are now advising employers to STOP focusing on millennial learners and START focusing on the desired performance outcomes. Today's training programs should be adapted to accommodate the way people (of all ages) learn in the modern era.
Who is the Modern Learner?
The modern learner typically has:
A shorter attention span

The need for instant gratification

The "always on" lifestyle
Because we are all bombarded with messages and technology all day every day, there is a lot competing for our attention. We have grown accustomed to the ability to access information whenever and wherever we need to, and we're all working at a much faster pace.
These things are true for working people today, regardless of their age. So, for training to be effective, it must appeal to people living and working in today's fast-paced, digital world.
Three Ways to Adapt Training to the Modern Learner
1. Make the Training Learner-Centric
Modern Learners engage when they know the learning event is relevant and intended to improve their individual performance, rather than deliver a lot of content they can access in other ways. It's a "just in time, just for me" mindset. And if they know they must repeat the performance on the job, their attention is further heightened.
So, rather than start a course by listing the objectives, try grabbing the learners' attention by explaining how it will specifically benefit them in an authentic way.
Remember these tips:
Make sure content relates to a learners' day-to-day reality

Keep the interface user-friendly and intuitive

Select a format that enables a learner to choose when they learn
2. Use a Micro-Learning Format
Micro-Learning is certainly a buzzword right now – and for good reason.
We're all used to interacting with information in a shorter timeframe and with a shorter attention span. The reality is that people can only absorb so much information at one time, and after that, content becomes "scrap" learning.
By organizing activities into core interactions that achieve a single performance goal, we can get the most out of the learners' training time.
Remember these tips:
Develop training with easy-to-digest, bite-sized lessons

Organize activities into core interactions that target performance improvement

Keep modules to 20 minutes or less
3. Incentivize Through Gaming Mechanics
When people are entertained, it's easier for them to focus their attention and retain what they're learning. Adding gaming mechanics to training works because it makes the experience more enjoyable for the participant, and it leads to more retention, better application, and greater success.
Remember these tips:
Vary formats to increase engagement and retention

Include gamified activities with instant feedback

Integrate points, badges, or other incentives to drive motivation
Conclusion
In today's fast-paced world, we must constantly be adapting our training to match the way people learn and consume information. Instructional leaders should embrace creative solutions to develop a learning ecosystem that speaks to the modern learner, regardless of their age.
Do you have 19 minutes? The Brooks Group has released a fascinating briefinar on this topic featuring Anita and Ann. Check it out here.
About Anita Greenland
Anita Greenland is the VP of Client Experience at The Brooks Group, where she brings 25+ years of customer service, sales, sales management, and sales training experience. In her role, Anita partners across the organization with service, implementation, facilitator management, and senior leadership to identify the most critical areas of focus which will improve overall experience for every client.
Anita's greatest desire is to help training participants achieve those "Aha" moments. She achieves this by overseeing the Client Experience department and a team of highly qualified, effective facilitators.
Anita uses her many years of sales and sales management experience, along with her own training and facilitation expertise to coach and develop TBG facilitators to deliver customized training programs that get results.