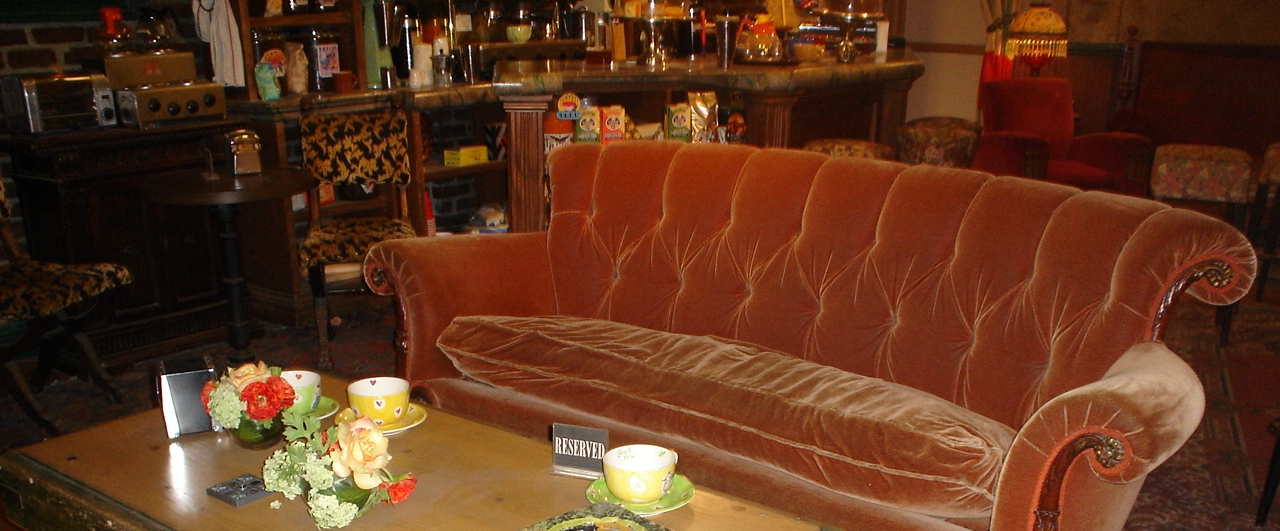 by Carrie Zens, director of marketing | @carriezens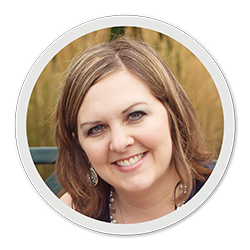 I was recently on maternity leave and during those early morning hours I rekindled my fond addiction to the show, Friends. It always brings me back to my high school and college days of getting together with girlfriends on a Thursday night to share in the hilarity, bond, and interactions of the six friends that I still find such connection to.
But in this last round of early morning watching, a specific episode made me realize how much technology has changed our lives! The episode I'm referring to aired in 1997, one year before Google entered our lives. Can you believe that? In this episode an Encyclopedia salesman tries to 'sell' Joey (the one always amusing us with his dimwitted commentary, promiscuity, and loyal nature) into buying the "V" volume of a set of Encyclopedias! Remember using those big archaic books for school research?
Fast-forward fifteen years. Today we are living in unprecedented times of information creation and distribution. I recently watched the "Did You Know" video, shared by Kimo Kippen, CLO of Hilton Worldwide, in his keynote speech at our recent Allen Conference. The short video is chock full of baffling facts about global population, information creation, and technology. Here are just a few facts from the video that stuck out to me:
It's estimated that a week's worth of the New York Times contains more information than a person was likely to come across in a lifetime in the 18th century.
Today, there are 31 billion searches on Google every month—in 2006 there were 2.7 billion searches every month
The amount of new technical information is doubling every 2 years—for students beginning a 4 year technical degree this means that half of what they learn in their first year will be outdated by their third year of study.
If you're like me, you're probably thinking WOW! It is now more important than ever for anything we are communicating via any channel to be relevant, memorable, and concise—especially in our learning experiences. So, I present to you my three tips for getting your content noticed in today's information overloaded times.
Be Relevant
Relevancy is critical in today's sea of content creation, ways to be reached and to reach others, and the technology means to do so. We are continuously inundated with mounds of information including but not limited to: Emails, working documents, instant messaging, texting, social media, Google, streaming music, phone calls, and the list goes on.
Amidst everything that is taking up brain capacity, you also want your learners to give your training 100% attention―but how?
Context is now a huge focus across many forms of communication, especially in digital advertising and marketing. We're exposed to it daily even if we don't realize it. An example is Amazon.com. They tailor your shopping experience to your searches and provide you with items relevant to what you've been looking for/searching for or what you've purchased. Or on Facebook, based on your interests, your served up relevant content and offers via advertising. Here at Allen Interactions, we've used CCAF-based Design (which I'm sure you've heard of!) as our means for designing performance-changing learning events for more than twenty years—well before the digital landscape existed!
We define context as the framework and conditions for the learning content to get meaning. In Creating e-Learning That Makes a Difference, Ethan Edwards states, "Creating visual representations of the performance environment can quickly immerse the learner in a real situation. The visual cues will be more appealing, and more importantly, they will convey information more quickly and fully." Ethan then provides two treatments of the same content―the task is to evaluate statements of threat from employees and to select the statement of highest threat to workplace security. The content in these two examples are the same but the application of a visually rich, relatable, and inviting context are very different.

Be Memorable
Shows like Friends or a good book are memorable because you can relate to them or they compel you to want to know more. They invite you in. They engage you visually, through words and characters, clever plots, suspense, and humor.
Learning events that grab learners' attention with a relevant context, realistic challenges, and situational consequences are most likely to leave a lasting and memorable impression on an audience.
One of the most memorable e-learning courses I believe we've created was developed for Expedia's call center agents. Expedia needed to increase call center agents' destination knowledge and bookings for several key destinations they book including New York City.
The e-learning course provides:
Clues and an interactive map where learners (agents) can explore the destination's neighborhoods and discover what makes it famous
Hints from the caller―the agent determines the best destination
Data collected from a customer's phone call and based off of that the agent creates a dream vacation, finding a hotel, transportation and three must-see sites in the city.
Each interaction incorporates visual reinforcement, using maps, photographs, customer expressions, postcards, and icons. Intrinsic feedback is used in the form of callers' changing expressions, postcards from disgruntled customers, and trip reports from happy customers.
Access the Expedia course here – I would love to hear what you think of this e-learning course!
Be Concise
"The information is everywhere, a constant feed in our hands, in our pockets, on our desktops, our cars, even in the cloud," states Karl Taro Greenfeld, journalist and author of SubPrime. "The data stream can't be shut off. It pours into our lives, a rising tide of words, facts, jokes, GIFs, gossip and commentary that threatens to drown us."
Being concise means "giving a lot of information clearly and in a few words; brief but comprehensive."
And yet today, when people are more and more weighed down and distracted by the "constant feed that threatens to drown us", e-learning is being turned out in the masses, jam-packed with content, most likely from binders and binders of information, that learners are brutally tasked to page through with complete and utter boredom. And they are continuously distracted. By other content—most likely, better content! Coming from everywhere!
Provide learners with a concise experience, "giving a lot of information clearly and in a few words; brief but comprehensive." Allow learners opportunities to seek out more information with resource sections that are always accessible. Be creative and put yourself in the learner's shoes. If you had to take the course you're creating and want your audience to be really focused and engaged in the course, think 'less is more' when it comes to content and text, and more on making the experience scenario-focused with a relevant context that provides them a memorable experience.
Remember, we are all constantly barraged with all sorts of information from various channels, and we have to work extra hard to break through the clutter, connect with, and leave a lasting impression on our audience. I hope these tips are helpful and would love to hear your thoughts on digital information overload and battling it personally and professionally!
Want to share this post? Here are some ready made tweets!
Click to Tweet: Check out these 3 tips to save your learners from information overload. http://hubs.ly/y0b-lq0 #elearningdesign #lrnchat
Click to Tweet: Be relevant, concise and memorable! 3 Tips to Save Your Learners from Information Overload http://hubs.ly/y0b-lq0 #elearning #onlinelearning
Click to Tweet: "The #information is everywhere, a constant feed in our hands" 3 Tips to Save #Learners from Information Overload http://hubs.ly/y0b-lq0