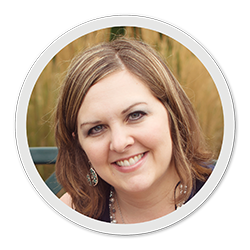 By Carrie Zens, Director of Marketing / @carriezens
I am continually mesmerized by the crazy, fast-paced evolution of technology. There are oodles of apps for educational, informational, productivity, and recreational use available on our mobile devices. And lots of games. Games, games, games. My 7-year old was just playing a fun and educational game on ABCya.com last night. And he loves playing any kind of game that involves tractors, monster trucks, etc. whether the challenge is to scoop up dirt and direct it to a certain location or if it's a racing game. He loves them all!
And the love and demand for games is only surging upwards. Ambient Research conducted research predicting the Serious Games market, also known as game-based learning, would grow from $1.5 billion in 2012 to $2.3 billion in 2017. The simulation-based learning market, where corporate training games come in, was anticipated to grow from $2.5 billion in 2012 to $6.6 billion in 2017. So, I don't think it's surprising to anyone in the training/learning industry that corporations are making elearning gamification a priority for their corporate learning strategies and training programs.
So, how do you create a learning strategy with learning games that is Meaningful, Memorable, and Motivational for learners and achieves performance-based learning outcome? The heart of integral design for any instructionally interactive elearning course or game is CCAF Design.
CCAF Design consists of four elements:
Context—a meaningful framework and conditions.

Challenge—a stimulus or urgency to act.

Activity—a physical response or gesture in response to the challenge.

Feedback—the reflection back to the learner about the effectiveness of their actions.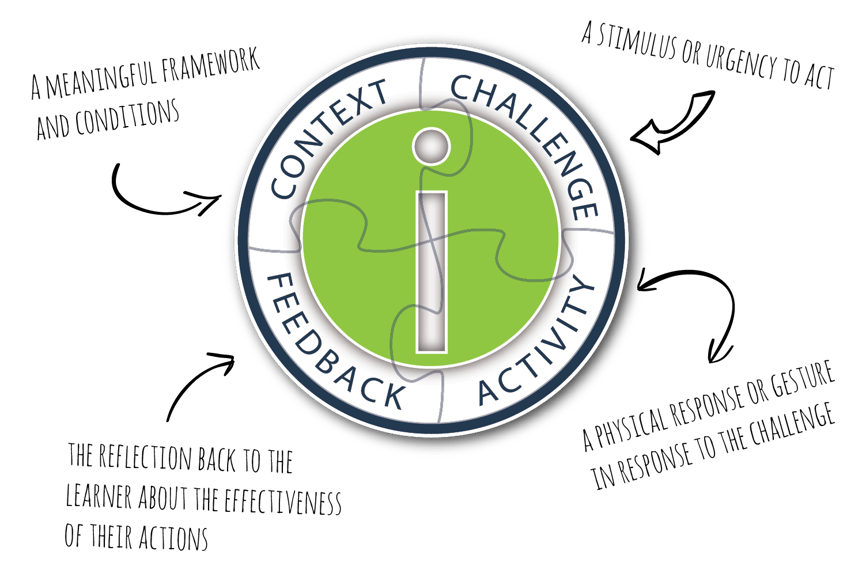 And in his recent webinar and ebook, Ethan Edwards, Chief Instructional Strategist, goes one step further, uncovering three essential elements to consider and incorporate for creating irresistibly fun, challenging, and enjoyable elearning games. Ethan digs into three essential and accessible design principles at the root of most effective games and describe how these can be directly implemented into elearning courses with all the appeal of successful games.
These three essential elements include:
1. Risk
2. Meaningful Choices
3. Compelling Frame
Ethan explores the three essential design elements of Risk, Meaningful Choices, and Compelling Frame by examining them in the context of six real learning programs in use by major corporations. The examples range from the simple to complex, several accessible via mobile devices.
Below is one of the six case study examples Ethan covers in the ebook—Supervising Children, Bright Horizons—a Gold Stevie Award Winner. Download his ebook for a deeper explanation of Risk, Meaningful Choices, and Compelling Frame and to get access to the other five case studies that illustrate them!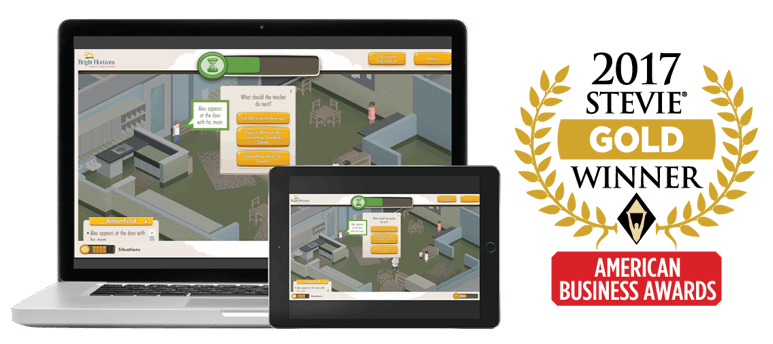 Virtual Lab School: Health & Safety eLearning Game
Bright Horizons wanted to train new nursery workers on safety and childcare principles when supervising infants and toddlers in the learning centers. In these activities, the learner controls a screen character as infants move through typical activities. The learner chooses strategies for dealing with movement around the play area, napping, diapers, cleanliness, and other critical issues that arise. Learn More About The Course Here >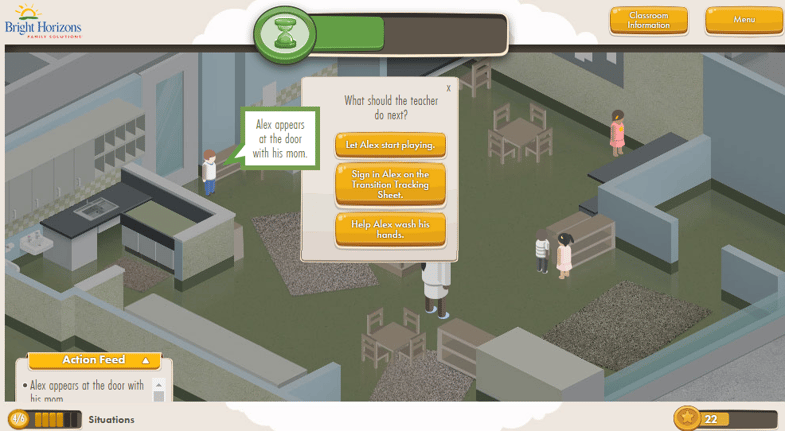 Risk:
Again, there are two levels of risk. Unstated is the overriding appeal to purpose reflected in the need to preserve a safe environment for every child under the learner's care. At a more operational level, completion is awarded only if the learner responds reasonably and in a timely fashion to incidents as they occur, reflected in a scored revealed at the end of each session.
Meaningful Choices:
The choices here are presented as descriptions of actions to take. While the learner is not doing the described activity, the choices described are easily envisioned as actions within the classroom, and are always specifically meaningful to what has just occurred.
Compelling Frame:
The 2.5D perspective and the depiction of the infants, even though to some degree abstract, creates a feeling of being inserted into an active classroom. The ambient noise and the relatively relaxed pace heighten the learner's attention.
In this #aiblog, get 3 essential design principles for effective #elearning #gamification and a case study to illustrate https://ctt.ec/uLf1q+