By Ann Iverson, Instructional Designer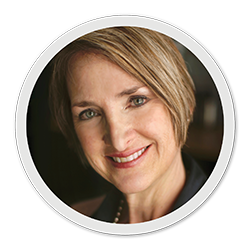 Have you baked a cake lately? If so—and be honest—did you use the box, or did you make it from scratch? It's okay, I'm not judging.
There are obvious pros and cons to each method. The box allows you to save time, getting to the final product more quickly and without as much thought or hassle. Of course the taste and consistency may not be up to Top Chef standards, but the speedy outcome may be an acceptable trade-off compared to the extra effort required for a high-quality outcome.
Starting from scratch has its own benefits once you set aside all the extra effort needed to get at a handcrafted solution. You can be as innovative as you like—after all, you're not following any rigid requirements set up by someone else. You can customize the solution to your own level of satisfaction once you identify what you're really going for: Are you baking for a celebration? Is it a birthday or a wedding? And once you know who you're baking for, what is the vibe that you want to communicate? Sophistication? Playfulness? You get to decide since you're not baking by the rules on the box.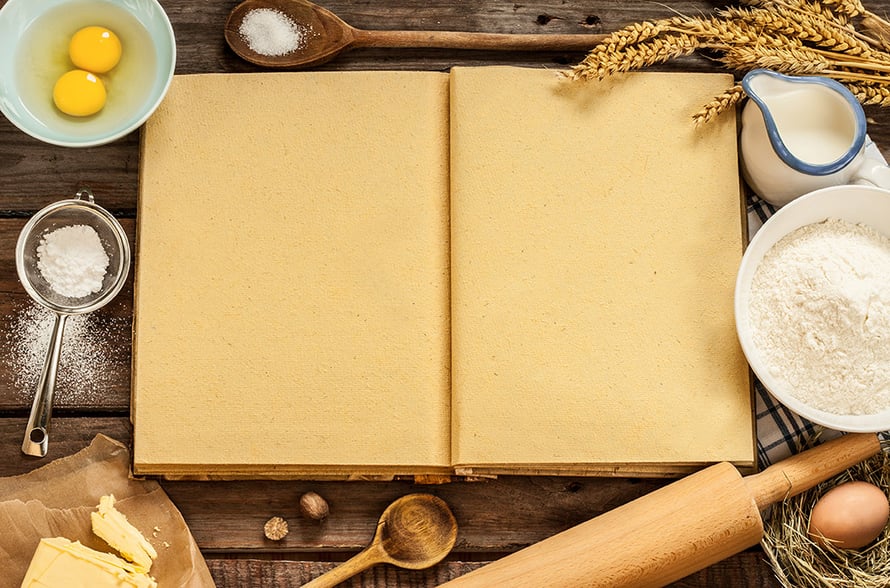 You can probably see how the "start from scratch" metaphor can extend to many other endeavors, especially Instructional Design. I've found it's a must at any design session when brainstorming and creativity are central activities. In fact, the key to a successful Savvy Start, our collaborative brainstorming session at Allen Interactions, is to arrive with a plan to start from scratch. Yes, that's right! And while that can feel a bit scary, I've learned to let go basically because I've experienced the process working time and time again.
So here are five ways to optimize the design session for your stakeholders who, after all, want to achieve high-quality results:
1. Trust the learning design process.
Instructional Designers often think it's their job to show up to the design session with ideas and direction for the learning solution. But coming pre-loaded like a boxed cake recipe actually hinders the process and outcome. Showing up with assumptions may push you to lead the group in a direction you think is best, so instead of creation, you'll be asking the group for validation. Let go and truly trust the design process; it's not an easy thing to do, but a must for optimizing the design.
2. Communicate the intention.
At the beginning of a recent Savvy Start, the client handed me a list of objectives grouped into proposed modules. The stakeholders explained, "Hey look, the real work is done. You can take it from here." They were understandably skeptical when I replied, "Thanks for your pre-work. We'll consider everything, so let's back up a bit and have some fun." I then explained that the magic behind the Savvy session is that we get to start from scratch to help identify gaps, opportunities, redundancies and strengths. Our goal is to test any assumptions that may surface from previous experiences.
3. Conduct the right activities.
Stakeholders often believe they know everything necessary about who their audience is and what that audience needs to do to be successful. But, the magic occurs when you bring a diverse group of stakeholders together to talk about their learners and unpack what they believe about them. For the recent Savvy session, we began by identifying the various learner segments. Then, we used Empathy Mapping to help the Savvy group see their learners with fresh eyes, asking questions like:
How do they think about their jobs? Current training?

What do they hear when they do things correctly? Incorrectly?

What do they see when they're on the job? What is the environment?

What do they say or feel when they're successful or when they make a mistake?

What are their pain points? Challenges?

What does a typical day look like in their world?

How do they receive feedback from internal and/or external sources?

What do they hope to gain from the training? New behaviors?
Responses to these questions raised a few eyebrows at our recent session, but disagreement and frustration can be part of the process, and is actually desired. These "Aha" moments are golden—when stakeholder beliefs and assumptions are rocked a bit. Often, we're uncomfortable with any conflict in a group and we try to mediate right away, but let it happen! The design process will naturally lead the group to conclusions.
4. Ask a "what if" question.
All projects have a budget and timeline that need to be considered, but there's one question type that encourages creativity and stimulates the conversation among diverse stakeholders: "What if you could do anything?" This question allows the group to start from scratch and prompts them to suspend any self-limiting thoughts around what's possible. At a recent session, one stakeholder responded, "I've always thought it would be cool if learners could actually visit our corporate headquarters here. Most have no idea how we're grouped and how we get things done. I think it would help them to meet us right away and get a feel for our culture." Of course not every learner can visit corporate; it would be too costly and time-consuming. But what if we created an online experience in which learners toured and interviewed employees there? If we hadn't asked the "what if" question, we would have never gotten to that solution.
5. Prototype the new ideas.
Once you've empathized with the learner audience and gathered the necessary details about their desired performance improvement, it's time to prototype and test some initial ideas. After all, since you're starting from scratch, stakeholders will need to experience the new concept, which hopefully challenges them to break away from a fixed mindset that focuses on what has been done in the past. Your prototypes will raise questions and prompt feedback, which are essential to moving forward with the design. Or, the group may even decide to scrap the initial prototypes and, you guessed it, start from scratch.
So hopefully you can see the benefits of starting from scratch with your design session. While the boxed option is tempting, especially when timing is a concern, you'll simply shortchange the process with a pre-mixed solution! Happy baking!
LIKE WHAT YOU'VE READ? SHARE THIS BLOG USING THIS READY-MADE TWEET!
CLICK TO TWEET: The Magic of Starting from Scratch: Five Ways to Optimize #Learning Design Sessions http://hubs.ly/H03CRt_0 #aiblog @customelearning