By Linda Rening, PhD, Instructional Designer

From time to time, all of us as Instructional Designers have experienced what we do as an "austere and lonely office," to borrow the words of poet, Robert Hayden. Even if we are lucky enough to be part of an Instructional Design and Development team, when the brainstorming and collaboration are done, it is each of us alone facing the fear of the blank screen, and trying to do our best for our learners.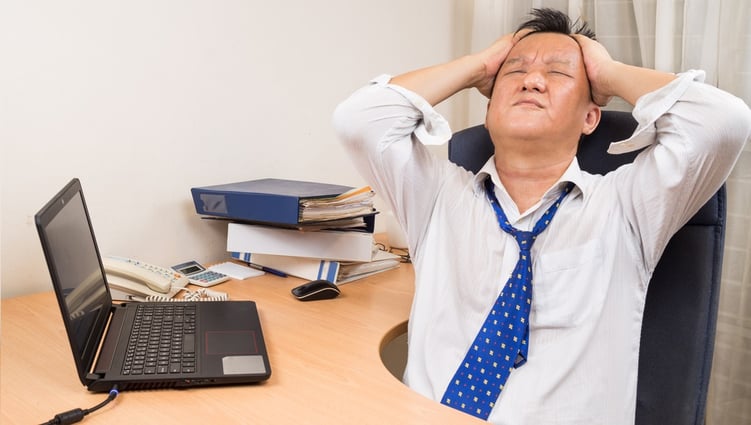 So, what keeps us going? How do we keep ourselves motivated? What gets us through the dark night of content-driven courses we know are tortuous to learners?
Each of us must answer that question for himself or herself. I can only tell you one thing that motivates me when all else fails, and that is the ATD e-Learning Instructional Design Courses. I have the privilege of teaching the courses every couple of months, and I always leave those classes energized, hopeful for our industry, and recommitted to my job as an Instructional Designer.
First of all, it is wonderful to be in a room full of Instructional Designers! It's especially wonderful when those Instructional Designers are talented, committed, and seeking to do great work for their learners. Close your eyes for a minute and imagine it... Picture yourself at a table with 3 other people who do exactly what you do. And, there are 5 other tables in the room with other people who do exactly what the people at your table do. Imagine what it would be like to share and problem-solve with all of them. Sounds pretty nice, doesn't it?
Well, that's exactly what you get to do. Under the guidance of an experienced facilitator from Allen Interactions, you have the opportunity to learn the principles of good Instructional Design for e-learning. And, then you get to work together to use those principles to solve real-life instructional problems so the principles become applicable and actionable for you personally.
The classes are a safe place to raise issues and get ideas from Allen Interactions staff and each other. In every class there is someone who is struggling with:
It's only my opinion, but I think if you haven't struggled with at least one of those issues, you just haven't been doing this for very long.
In the spirit of full disclosure, yes, this is an "advertisement" for a course I feel personally passionate about. I don't make any more money if the course is a success. But, I do get recharged and reinvigorated every time I teach it. And, for a time, my role is neither lonely nor austere, but full of learning, laughter, and the comradery that comes from shared experiences.
I want to offer some testimonials to you from past class participants. These are all taken from the ATD website. Please click the link to read more and to learn more about the respondents.
During this course, we discussed (and tried out) many real examples from different contexts, and implemented some of the concepts ourselves in a challenging but non-threatening way. I feel so much more confident about my design choices now. -Miriam K
Taking this course was like having a new door that you didn't even know existed, opened for you... I learned that designing learning for the learner is the key. -Joe G
This program provided applicable examples and strong foundation principles to create more interactive, quality e-learning courses. The high quality instructor, quantity of material that was covered, and manageable class size all allowed for open discussion and networking.-Rachel C
This program is great for attendees who may be new to the training realm, or for users like me who have been developing content for a while but have never established processes. With practical advice like the reminder that learning should be created with the learner in mind, I will be sure to use wording like 'you' and 'we' when developing future learning.-Tylan M
I learned how to make e-learning "memorable and meaningful" for the participants, the importance of motivation in the learning process, the difference between education and training, the five components of e-learning design and realizing that I am responsible for the whole learning experience.-Stella Z
This program really helped me understand what successful e-learning looks like. I am able to take what I learned and implement it today, knowing that what I am creating now is light years ahead of what I had been doing. The program was highly interactive, allowed for valuable exchanges among participants, and our instructor used the perfect amount of humor to keep us engaged and interested.-Susan W
It's so nice when people take time to leave comments! And, as you will see on the web site, the class is rated 4.5 out of 5 with 1,439 people responding.
I'd love to see you in one of my classes, or in the classes taught by any of my wonderful colleagues. All of them have their own particular experiences and perspectives on e-learning, but all of them are gifted and inspiring teachers.
Please take a moment to check out the Basic and Advanced courses on the ATD website, and encourage your colleagues to do the same!
If you have any questions about the classes we teach, I would be happy to answer them, or to find someone who can answer them for you. My colleagues and I hope to see you in one of the upcoming 2016 classes in Orlando, Denver, Raleigh-Durham, Chicago, Alexandria, Minneapolis, Morristown, Dallas, Atlanta, New York, or Washington DC. Or, we can schedule a class just for you and your organization.
Even if you're the only Instructional Designer in your organization, you're not alone. Supportive colleagues are as close to you as the next ATD class!
LIKE WHAT YOU'VE READ? SHARE THE KNOWLEDGE WITH YOUR PEERS USING THIS READY-MADE TWEET!
CLICK TO TWEET: The Lonely #InstructionalDesigner #aiblog @atd #eLearning http://hubs.ly/H02zq5s0