Based on the industry-leading ideas from Michael Allen's Guide to e-Learning, this course will fundamentally change the way you perceive the design and development of digital training.
Creating effective instructional interactivity can require a paradigm shift. We'll help you make it.
With so many parts of the global workforce moving to remote work, the importance of delivering high-quality, engaging, and flexible digital learning experiences is more important than ever.
Naturally, we all have a lot of questions. We're offering our six-part course, Design 101: Instructional Interactivity, to help you find answers.
How can I deliver the best possible online learning experience?
Most educators and trainers recognize the importance of engaging students with active learning. Learners should do something with the new information rather than simply listen to it being presented by the instructor.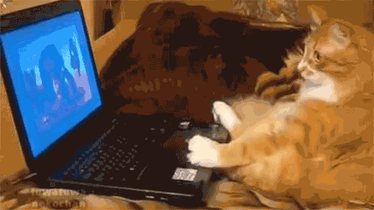 What can be counterintuitive is that it's even more important to design active learning into online learning experiences. While online environments make it simple to give learners access to loads of resources and media, simply presenting learners with information, then quizzing them on their understanding, doesn't always support gains of real-world performance.
If you are trying to teach someone how to bake a cake, you wouldn't dump truckloads of flour, sugar, and eggs in front of them and ask them to explain their individual uses in a cake. Instead, you would provide learners with a manageable quantity of ingredients and focus on having learners practice the process of measuring, mixing, and operating the oven—you know, the things you actually do when baking a cake.

So how do you make remote learning "active"?
When designing any learning experience, you should always start with asking and answering the question: What do people need to do after taking the course? Then design your learning experience to give people practice doing the thing, or an approximation of the thing. This approach can be applied to virtual instructor-led training (VILT), self-study, and asynchronous e-learning.
Is this a paradigm shift? We understand. Let us help you!
Allen Interactions has been a leader in learner-centric solutions for over 25 years—now, we're lending some of our top experts to help you take your online learning to the next level.
A part of the Allen Certified Instructional Professional (ACIP) Level 1 credential program, our Design 101: Instructional Interactivity course is now also available as a valuable standalone experience.
What can this course do for me?
Whether you are new to instructional design or have years of experience, Design 101 will introduce you to fresh ways of thinking about creating instruction.
You'll learn how to:
Focus design on meaningful behavioral outcomes that make a difference for your organization

Employ feedback as a crucial teaching vehicle—no more "nuh-uh, try again" useless, boring feedback

Create meaningful instructional context so that learners recognize the real-world moments their new skills should be applied

Apply simple design elements to transform learner motivation—create learning people actually want to take

Set up meaningful challenges for learners so they understand the stakes and are motivated to act even after the learning experience is complete

Develop designs through sketching and rapid prototyping—share your ideas with stakeholders faster, test with learners earlier, and speed up development time
What makes this course special?
The instructors' extensive experience in L&D

Courses are taught by Chief Instructional Strategist Ethan Edwards and industry veteran Dr. Nan Thornton.

Meaningful dialog with instructors and classmate

Small class sizes ensure you'll have the time and space to ask questions and explore the concepts that interest you most.

No content dumps!

Course sessions are spaced out. This course consists of six online sessions, each two hours long. There are two sessions per week. This means you'll have time to reflect and think about the material, and you'll be able to keep your regular work schedule intact (such as it is these days).

VILT format

All sessions are conducted online through Zoom. That means no crowded classrooms, no virus exposure, no travel hassles. Complete the whole course in the comfort of your own home.
When does it start?
Here are the dates for the currently scheduled sessions of Design 101 in 2020:
Starting Tuesday, May 19th 2020

Starting Tuesday, October 13th 2020
Sessions are from 11:00-1:00 Central Time on Tuesdays and Thursdays and are held live on the Zoom platform. There are six sessions total held over three weeks.
How much does it cost and how do I sign up?
The list price for individual enrollment in Design 101: Instructional Interactivity is $1,495. Register on our website by invoice or credit card.
Group pricing and installment plans are available, too!
Looking for comprehensive training in instructional design? Register for the full five-course ACIP program and get $200 off ($1,295 per course).
---
In this course, you will:
Create meaningful, instructional context

Manipulate risk and consequences to challenge learners

Focus design on meaningful behavioral outcomes

Employ feedback as a crucial teaching vehicle

Apply simple design elements to transform learner motivation

Develop interactivity design ideas through sketching and prototyping




Click here to learn more > or call 800.799.6280 for more information.