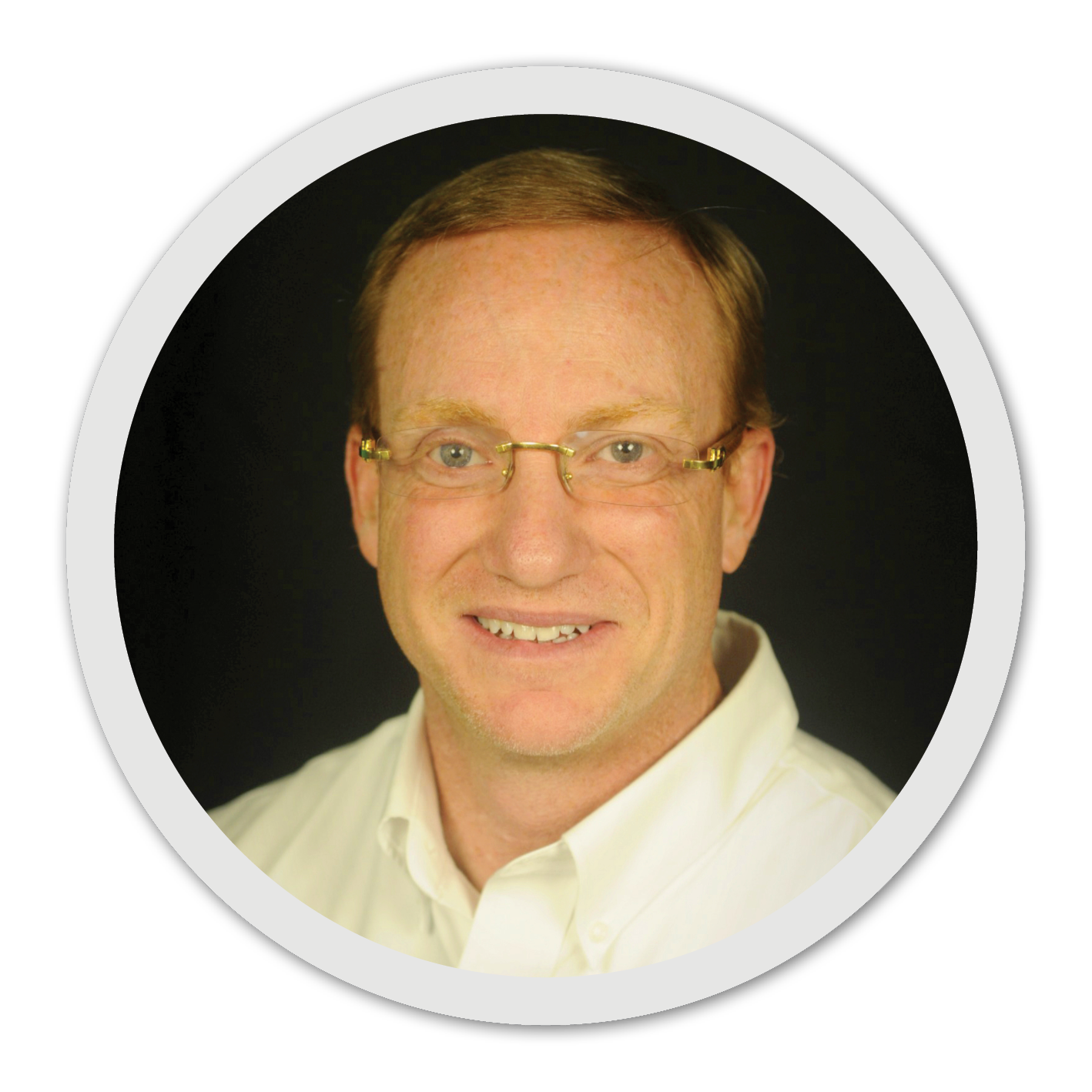 By
Steve Lee,
Co- Founder/Strategic Relationship Manager
Should we be building our e-learning solutions specifically to deal with all types of learning styles? This includes visual, auditory, kinesthetic, tactile, participatory, logical and even musical learners. Would it even matter if we did?
There is much debate on this subject, and there is recent research that seems to dispel the effectiveness of using learning styles—especially when students often self-identify without using a valid tool to verify which style works best with them. In fact, even Ruth Clark seems to believe they are a waste of time.
So, what should we do?
1. Use appropriate media. Well placed audio and video can be very effective, but not when they are just talking heads and bullet by bullet narration.
2. Reading is NOT a bad thing, but it is better when left in a reference section that students must look up to solve an activity. The younger workforce has probably not read War and Peace or Moby Dick, but they have all Googled and dug deep into Wikipedia, so we should use that to our advantage to avoid simply copying and pasting content from documentation directly into e-learning.
3. Design and incorporate Meaningful, Memorable and Motivational interactions using CCAF (described at the end of this blog) to engage learners through kinesthetic, tactile and participatory methods.
4. Design for the 3P's of Learning Approaches:
In interviewing students we have identified 3 predominant approaches to addressing CCAF based interactions:
Preparatory

–

Learners who like to review all material before attempting the activity to ensure they have the greatest chance of avoiding mistakes.

Pause –

Learners who feel comfortable attempting the activity without full knowledge and learning from their mistakes as well as from coaching and additional feedback.

Plug Away –

Learners who would rather click everything on the screen until the correct answer is exposed.
Learning Approach Factors – Confidence & Motivation
Many learners have little confidence in their ability to learn online. This lack of confidence may even be a learned behavior from taking course after course of boring e-learning with a few assessments sprinkled in to see if they were reading/listening/watching. Many of these courses attempt to address the traditional learning styles by having a combination of text, graphics, audio, and video and feel that simple multiple choice and drag & drop interactions accommodate the learners. But— as we have all experienced— simply addressing these "styles" does not guarantee learning.
How to Address the 3 P Learning Styles
So— what can be done to increase confidence and motivation?
Practice to Mastery:
A Practice to Mastery approach that includes Rich Reference and coaching. A Practice to Mastery approach presents learners with a problem to solve designed with CCAF elements. When designing a Practice to Mastery learning environment, the designer should keep in mind that only an "expert" should be able to complete the attempt without needing help or making a mistake. If a new learner could guess their way through the activity, then it wasn't designed with appropriate and authentic challenges.
Rich Reference:
A rich reference section includes not only definitions, descriptions, instructions, and information, but also contains demonstrations and connections to social media of like-minded peers who have been in the same situation and have overcome their fears to become successful. The learner can either use the rich reference section to prepare for attempting or go back to it at any time during an attempt. A rich reference section, accessible at any time, will provide the Preparatory Learner with the environment they desire to research before attempting the challenge, and thereby increase their motivation to try.
Coaching: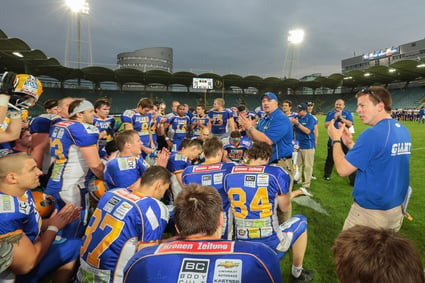 Coaching provides the confidence and motivation to the Pause Learner by allowing them to succeed at what they know and then stop and ask for help at the moment they need it. Learners can access coaching if they prefer gentle guidance and hints as they attempt to solve the problem on their own. The Practice to Mastery forces all learners to complete each attempt even when mistakes are made and help is requested, but then provides the necessary feedback to enable success on the next attempt. This drives all e-learners toward participatory learning and repetition, both keys for retention.
Dis-incent guessing:
A Plug Away learner is usually motivated to finish as fast as possible even if that means learning as little as possible. The Practice to Mastery model has the benefit of discouraging Plug Away learners as they will be forced to go through attempt after attempt until they actually pause and take the time learn the content. After a few attempts they quickly modify their behavior to Pause learners, increasing their knowledge and skills. Many times we even provide specific feedback to these learners letting them know that they can decrease their required attempts and shorten the training time by using the "Pause" approach.
Practice to Mastery – An Example
The task model is an effective Practice to Mastery approach that lets users "learn by doing" rather than simply watching. To facilitate the learning, the model breaks the task into a series of logical steps composed of unique gestures (field inputs and clicks). Learners complete each step and are given feedback on their progress. See how a company used this Practice.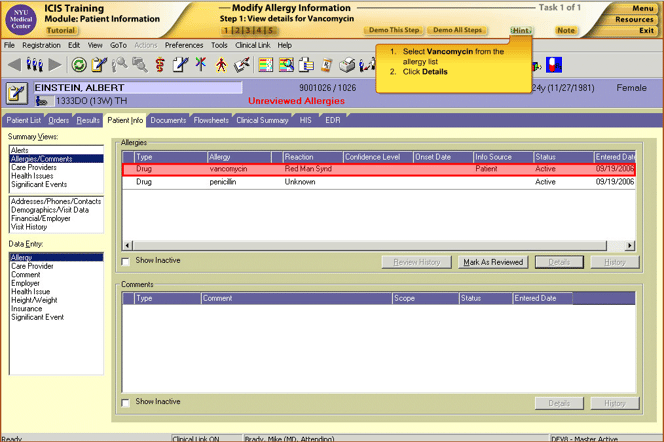 As learners work on each task, they have access to a variety of helpful features:
Task Demo

:

At any time, the learner can watch a demonstration of the entire task they are working on from start to finish.
Step Demo

:

The learner can watch a demonstration of a specific step
Hints:

The learner can review a detailed description of the actions needed to complete an individual step. However, he or she must close this list before going back to the course and actually completing the step.

Notes:

As the learner progresses through steps for a task, pop-up notes can provide feedback and highlight the benefits of each field, suggest tips, and reference other resources, where appropriate.
Regardless of which help feature the learner chooses to use, he or she will still need to "master" the task correctly (without coaching or mistakes) before they can move on to the next task. We plan for a minimum of two attempts per learner and provide feedback regarding their challenges and provide a path to success which includes suggestions to try either preparing or pausing on their next attempt.
Some words about CCAF
At Allen Interactions, we know that skills learned in the context of the job will transfer to the job more readily than skills learned out of context. Put simply, teaching content in a real-to-life context is more effective than teaching the same content out of context. Therefore, all learning experiences we create are based on the Allen Interactions CCAF Instructional Design Model which includes four elements: Context, Challenge, Activity, Feedback (CCAF).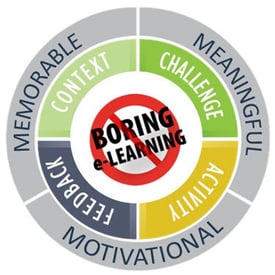 Context:

What is the framework and conditions when this content would be applicable to the learner?

They need to see relevance and that is what context will provide.

Challenge:

For each of the interactions, the learner will be provided with a contextual challenge.

Activity:

In each of the challenges presented the learner will perform an activity.

Feedback:

For all of the challenges and activities presented above, the learners are provided with intrinsic feedback that allows them to see how their performance is empowering to them and how, step-by-step, they are becoming more capable, powerful, and valuable. It allows them to see what would naturally occur from such decisions.
Using the CCAF Instructional Design Model, learners will gain knowledge—but more importantly— they will be able to DO the real-world task or skill they practice in an online learning environment.
What are your thoughts on learning approaches in e-learning? How have you incorporated differing learning styles in your e-learning experiences? We would love to hear your thoughts and comments!
WANT TO SHARE THIS BLOG? CLICK THIS READY-MADE TWEET BELOW!
CLICK TO TWEET: A MUST read HOT TOPIC #aiblog: Do #Learning Styles Work in #e-Learning? http://hubs.ly/y0ZF7P0