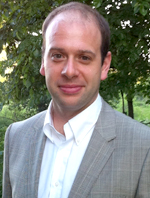 by Christopher Allen, product marketing manager, ZebraZapps
On January 11th 2012, I joined Rick Zanotti and Jean Franzblau on eLearnChat to talk about ZebraZapps. Watch the below podcast as we discuss the evolution of this new authoring tool and its future impact on the e-learning market.
About eLearnChat:
eLearnChat was created by Rick Zanotti and the late Terrence Wing, two well-known e-learning and media professionals. eLearnChat hosts top influencers, shakers and movers in the e-learning and training industries. Topics can range from e-learning, multimedia development, project management and more to social media. These shows are recorded during a LIVE stream on justin.tv/relatecorp.