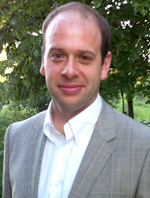 Christopher Allen, product marketing manager, ZebraZapps
We've been having a great deal of fun building family friendly interactive e-cards with ZebraZapps. The speed and ease at which they can be created is proof for any organization wishing to capitalize on social learning opportunities – memorable and in the moment.
If your inner instructional designer is feeling the pressure (Thanksgiving traditions aside) of building boring and conforming learning material, try building an off-the-cuff experience in ZebraZapps.
Below is our latest interactive game entitled Turkey Bowl.
Happy Thanksgiving!
Follow Christopher on Twitter!
Sign up for your free 60-day trial of ZebraZapps

Roll over the Z in the lower-right hand corner of the embedded application to view it in a larger window.