St. Paul, MN – June 6, 2017 – Allen Interactions, in collaboration with its clients, won a whopping eight Communicator Awards, including two Awards of Excellence in Mobile, five Awards of Distinction in the Digital/Websites Category, and an Award of Distinction in Mobile for Features/Best User Experience. With more than 6,000 entries received from across the US and around the world, the Communicator Awards is the largest and most competitive awards program honoring creative excellence for communications professionals.
"Wow, eight awards! We are continually delighted and proud of the great confirmation and recognitions of the outstanding elearning courses and games our studios create with our client partners. It is so wonderful to have these learning solutions receive such honors for their innovations not only in instructional design but also in technical delivery," stated Michael Allen, Chairman and CEO, Allen Interactions.
"We are both excited and amazed by the quality of work received for the 23rd Annual Communicator Awards. This year's class of entries is a true reflection of the progressive and innovative nature of marketing and communications," noted Linda Day, Executive Director of the Academy of Interactive and Visual Arts. She added, "On behalf of the entire Academy I want to applaud this year's Communicator Awards entrants and winners for their dedication to perfecting their craft as they continue to push the envelope of creativity."
Two Awards: Award of Excellence - Mobile & Award of Distinction - Digital/Website
Beauty Consultants Onboarding, Mary Kay
This onboarding course provides everything a new Independent Beauty Consultant needs to start with and be successful with their new business. With the use of HTML5 and responsive design, all of the microlearning course content works well on nearly all devices including mobile. View Case Study >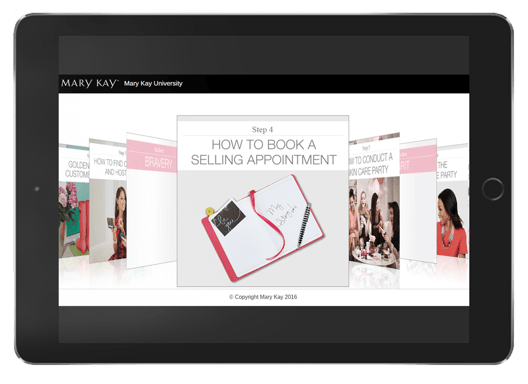 The trends of adult learning point toward the desire for more empowerment, more freedom, more flexibility, and more access to information when – and where – people want and need it. Additionally, adults are looking for untraditional learning experiences and technology is facilitating this as never before. Coupled with innovations in core business strategies within Mary Kay Inc., we had the perfect moment to create a seamless experience for the independent sales force.

Kathryn Hunt-Siwald

Manager, Sales Education Materials and Strategic Education
Award of Excellence - Mobile
Vet Tech Terminology, Penn Foster
This mobile learning app, for vet tech students, provides a wide range of engaging interactive memory games, using responsive design and an open and easily modifiable database for an unlimited amount of content. The learning content includes the spelling, pronunciation, identification, and other meaningful factors associated with medical terminology for students in the vet tech program. Mobile Memory Games was delivered through a SCORM Compliant LMS via a mobile browser, but caches content based on filter selections so students can continue to play, even without a mobile or wireless connection once the game has started. View Case Study >
Award of Distinction - Digital/Websites
School Bus Driver eLearning, Operation Lifesaver
This elearning simulation focuses on railway safety, providing a game-like driving environment allowing bus drivers (most of whom are required to hold a Commercial Driver's License (CDL)) to work independently, exposing them to worst-case scenarios that require quick thinking and critical decision-making. This course simulates the challenges and distractions bus drivers face on their routes, giving them the opportunity to make decisions in a realistic context. Access This eLearning Demo & Others >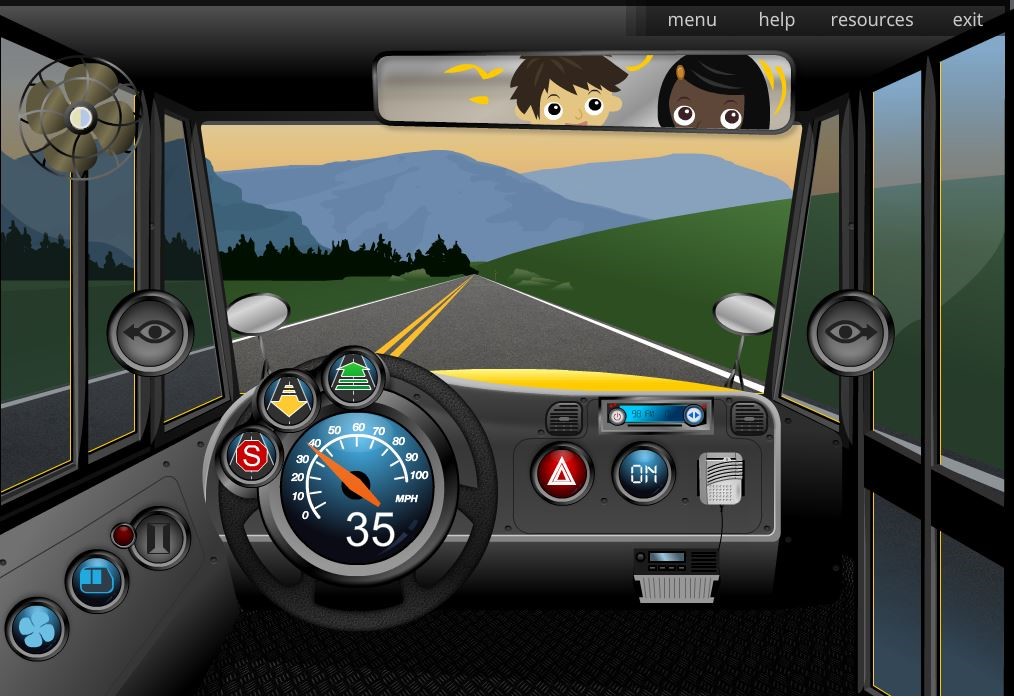 STAIR: Skills Training in Affective and Interpersonal Regulation
Skills Training in Affective and Interpersonal Regulation (STAIR) is a systematic approach to teaching people living with PTSD how to manage their symptoms and regulate their emotions to successfully reintegrate into society after a traumatic event. Through careful attention to tone in the instructional writing, and providing space for non-judged personal reflection, this elearning course was designed to meet the unique needs of both Veteran and civilian populations.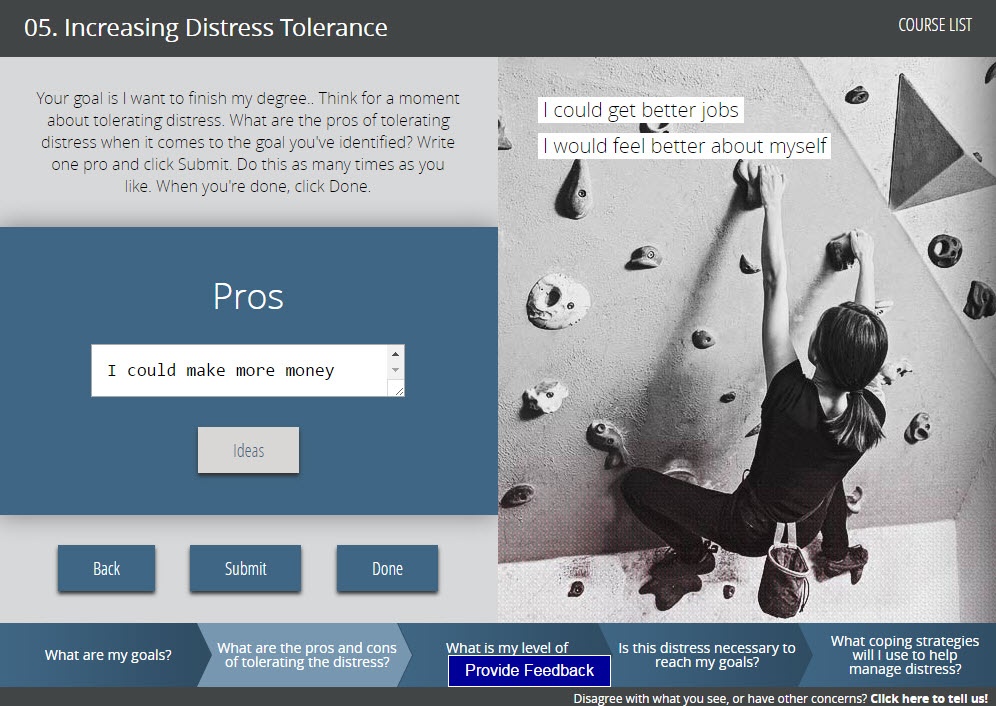 Do the Right Thing, GoDaddy
This elearning course demonstrates best practices across key areas of Code of Conduct and Security compliance for all GoDaddy employees. The interactions allow learners to practice essential skills. Additionally, the training content reflects the positive and playful aspects of GoDaddy's culture.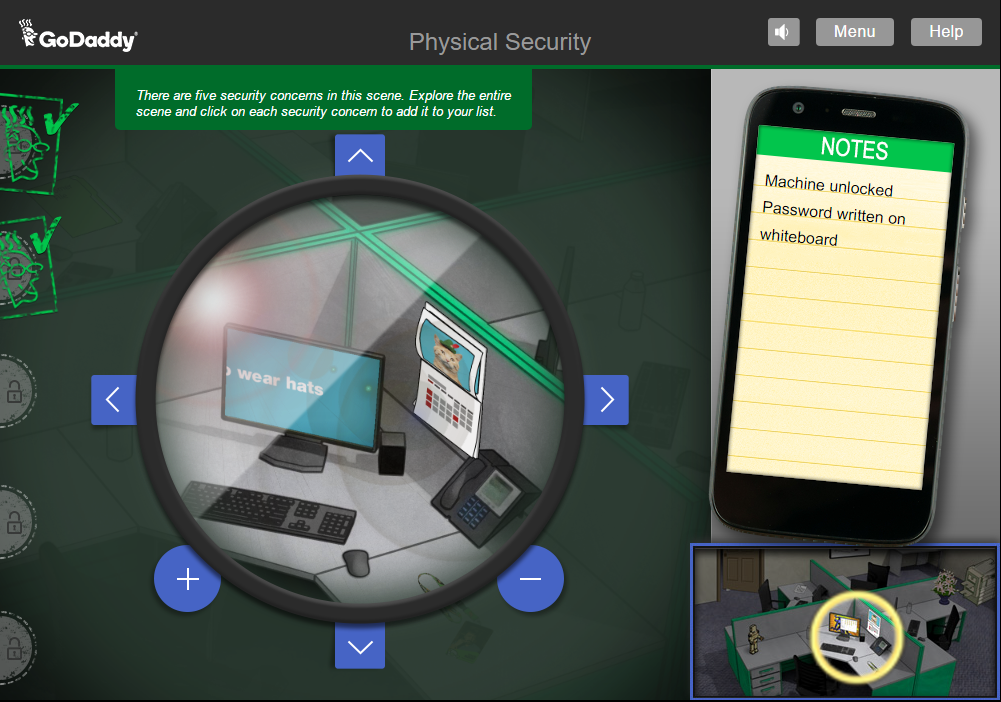 Virtual Lab School: Health & Safety Game, Bright Horizons
Bright Horizons wanted to supplement their existing training materials with interactive learning. Virtual Lab School Health & Safety Game was created for early childhood educators at Bright Horizons' call centers. This course uses game-based mechanics to facilitate learning and problem-solving in a virtual classroom environment. The learner takes on the role of "teacher" to resolve safety-related challenges. View Case Study >
---
About Allen Interactions Inc.
Guided by the desire to rid the world of boring and ineffective learning, Allen Interactions partners with clients who share in its mission to create 'Learning. For a Change.' by building Meaningful, Memorable, Motivational custom learning solutions that focus on performance and business outcomes.
Driven by the best instructional design and latest technologies that support production efficiencies and evolving learner preferences, Allen Interactions wows organizations and learners with its advanced methods of performance-based CCAF Design and agile-based SAM process for collaborative development.
For nearly 25 years, Allen Interactions has partnered with more than 500 clients that cover a wide range of industries, training and delivery needs, and goals with custom learning services including: elearning, game-based learning and simulations, microlearning, mobile learning, blended learning, consulting services, and training and education.
About The Communicator Awards
The Communicator Awards is the leading international awards program honoring creative excellence for communication professionals. Founded by communication professionals over a decade ago, The Communicator Awards is an annual competition honoring the best in advertising, corporate communications, public relations and identity work for print, video, and interactive. This year's Communicator Awards received thousands of entries from companies and agencies of all sizes, making it one of the largest awards of its kind in the world. Please visit communicatorawards.com for more information.
The Communicator Awards is sanctioned and judged by the Academy of Interactive and Visual Arts, an invitation-only body consisting of top-tier professionals from a "Who's Who" of acclaimed media, advertising, and marketing firms. Please visit aiva.org for a full member list and more information.