by Brittany Laeger, Marketing Communications Specialist

LinkedIn is a powerful tool for creating connections within your industry. Without leaving your desk, you can have a conversation with a Director of Learning from Fortune 50 Company or an Instructional Designer with years of experience. Here are a few tips to help you connect with e-learning professionals on LinkedIn!
1. Optimize Your Profile
Before you spend a lot of time making brand new connections, take a minute to make sure that your LinkedIn Profile is optimized. What does that mean? Is your experience up-to-date? Don't forget to include your skills, software proficiencies, volunteer experience, and projects that you are able to list.
Pro Tip: Make sure to have a clear, professional headshot—an avatar isn't going to cut it for your LinkedIn Profile. This will help establish trustworthiness and let your in-person connections know they have found the right profile!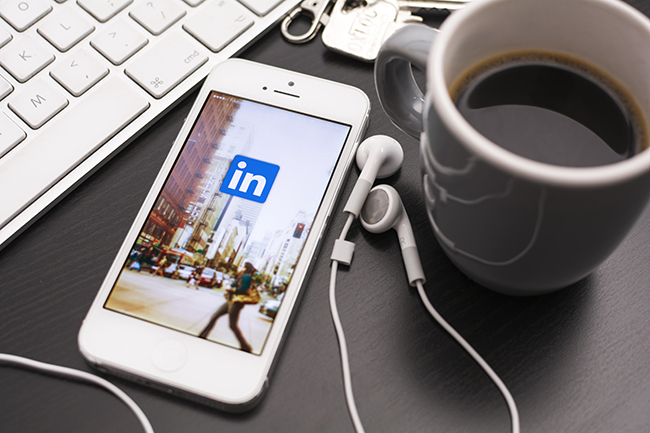 Twin Design / Shutterstock.com
2. Connect, Connect, Connect
When you have the chance to meet up with e-learning professionals at a workshop, online forum, webinar, tradeshow or chapter event, make sure to connect with them on LinkedIn while it's still timely – capitalize on your conversations while they are still fresh in your mind and continue the dialog to create a lasting impression!
Pro Tip: Don't use the generic request to connect email. Be sure to remind the person where you met them, ask a question, or send a link to something that you talked about. These suggestions will help you provide continued value to that individual.
3. Post Statuses and Questions
Once you have all of these great connections, start posting statuses and updates from your LinkedIn profile. Statuses will not only let you stay top of mind, but it also gives you a great forum to ask questions related to your projects and get answers from other learning professionals.
4. Join Relevant Groups
LinkedIn Groups are where a lot of the magic happens—they are a great place to view on-going discussions and ask questions. Unlike statuses on your own profile, posting to a discussion on a group will allow you to connect with new learning professionals.. This is a great place to expand your knowledge, get recommendations, ask for peer reviews, and look for job postings.
Here are just a few of great e-learning groups you can join:
5. Follow Industry Influencing Organizations and Companies
LinkedIn is a great place to connect with the organizations and companies that are shaking up the e-learning industry. Following their company pages allows you to see real time updates of their latest blogs, job postings, content, and discussions.
Here are a few of our favorite companies for you to follow:
6. Write Blog Posts
LinkedIn recently launched a feature allowing all members to post blog posts on their individual profiles. This is great news for professionals because while you may not have time to create and manage your own professional blog, this new feature allows you to post a blog any time you have inspiration.
Blog posts are a great way to show your strengths, start conversations about important topics, get feedback from others, get discovered by the learning community, and grow as a professional.
Bonus: Get the Pulse from Industry-Leading Experts
Have you heard of Pulse? It's a blogging platform for Industry-leading experts. These are the movers and the shakers, the kind of people that inspire us all to dig a little deeper—people like Bill Gates, Guy Kawasaki, Pete Cashmore & Arianna Huffington.

Want to share this post? Here are some ready made tweets:
Click to Tweet: Check out these 6 tips for connecting with the #elearning community on LinkedIn! http://hubs.ly/y0lg__0 #elearningtips
Click to Tweet: Groups, Blogs, Pulse and More! "6 Ways to Connect with the #eLearning Community Using on LinkedIn" http://hubs.ly/y0lg__0