By Carrie Zens, Director of Marketing
The countdown has begun and the anticipation is building. Co-located with Training magazine's Online Learning Conference, The Allen Experience is our exclusive and premiere workshop event—and it's an unbeatable value at $395! So, here are 6 reasons why you should consider attending The Allen Experience, October 6th, in Denver!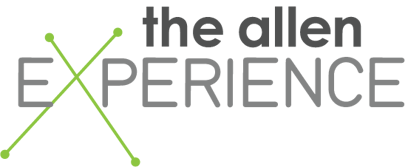 1. Meaningful, Memorable & Motivating
Experience meaningful content, memorable learning, and motivated people. You're on the road to becoming an outstanding learning professional, and The Allen Experience is the premier training event designed to get you there. Hear from Allen Interactions' thought leaders—including e-learning pioneer Michael Allen—who are sure to provide practical strategies and techniques for performance-focused learning design, process, and collaboration to achieve your learning goals. Ignite your creativity at Design Fest where you'll get demonstrations of award-winning, performance-driven e-learning courses. Then close out the day with author, professor, and gamification expert, Karl Kapp, who will address what instructional designers need to do to think like a game designer and create epic learning experiences defeating the villains of apathy and boredom!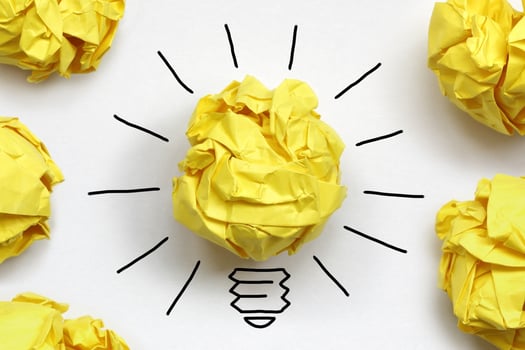 2. Be an Agent of Change
Through four breakout sessions, Allen Interactions' thought leaders will share strategies, techniques, and provide hands-on activities designed to move your learning away from content to focus on performance. Attendees will get a five steps for creating better e-learning interactions, explore how an iterative process shifts focus from analyzing and revising content for approval to designing and developing performance driven interactions, and get hands-on practice brainstorming and sketching a sample and relatable instructional need by role-playing as learners and sketchers! You will also receive expert advice on the latest learning tools and trends! Experience how anyone can go from creating content to developing serious learning, without a degree in computer science.
3. Maximized Learning
The Allen Experience is co-located with Training magazine's Online Learning Conference (OLC). This means you get unbeatable value from both the OLC and Allen Experience in one location! As a bonus—when you register for both events—you will save $250! With two full days of action-packed and hands-on learning, this conference will not disappoint! As an added perk, when you register for OLC you will be part of the flipped online community. Get more bang for your buck as you start online and get exclusive access to customized content before the conference begins!
4. Small Group Synergy
Divided into four small groups, you'll collaboratively experience four sessions on design, collaboration, process, and tools and trends. Get hands-on knowledge and practical takeaways in a team-focused setting to achieve your learning goals and truly activate behavior change in your learners and organization. You're bound to learn more than you ever dreamed possible in one day!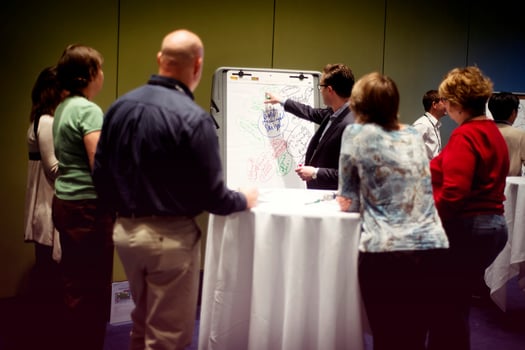 5. Your Action Plan
Great intentions are wonderful, but change only occurs from action. As part of The Allen Experience, attendees will create an action plan to take back to the workplace. The guide will prompt you to document specific steps you commit to taking when you get back to work, discussions you need to have with colleagues and key stakeholders, and refreshing learning design and development techniques you will attempt upon returning to reality.
6. Denver in October
We're still in the thick of summer now, but fall is right around the corner. Downtown Denver is one of America's liveliest, cleanest, and most pedestrian-friendly cities. The heart of downtown Denver is the 16th Street Mall; a mile long pedestrian promenade lined with outdoor cafes, restaurants, and retail shops. Surrounded by breathtaking mountain views, crisp air, and beautiful foliage, Denver in October will be sure to amaze you.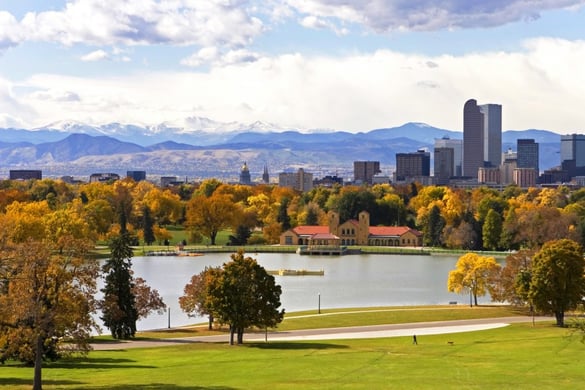 I can't express how excited we are about hosting The Allen Experience at Training magazine's Online Learning Conference on October 6th. We truly believe you'll find such value in attending. We hope to see you there!
WANT TO SHARE THIS EVENT? CLICK THIS READY-MADE TWEET BELOW!
CLICK TO TWEET: Top 6 Reasons Why You Should Attend the Allen Experience http://hubs.ly/y0-TJN0 @trainmagnetwork #aiblog @kkapp