by Ethan Edwards, chief instructional strategist
e-Learning has been around for a long time. I started designing e-learning modules in graduate school back in 1983 in what was already an established field. Granted there was not yet an Internet, but the basic challenge of designing instruction for automated individualized delivery was well underway. What is surprising is that after so many years of effort, the field still seems to be perceived as "new."
The field continues to grow impressively in practitioners and dollars spent. Yet everywhere there seems a pervasive agreement that much e-learning falls short of actually being everything it should be: students find it tedious, evaluation is suspect, transfer to performance is largely undocumented, basic models for excellent instructional design are scarce.
So what's the problem? I think in large part, it's daunting due to the multi-disciplinary nature of the challenge to master project management, technical content, technology, and instructional design simultaneously to create something powerful to deliver online. Unfortunately, the most immediate concrete challenges seem to be attended to first. Authoring tools provide powerful means to present media and to construct prompts to which students must respond, but too often technical functioning of any sort ("Yay, we got it to run on our LMS!") stands in for actual sensible learning interactions. Once the technical hurdles are harnessed, the next burden is to nab existing content and slam it into slides punctuated with standardized questioning. I don't mean to belittle that effort; even when this is done unimaginatively, it represents considerable work. Drowning the learner in excessive volume of content is rarely instructionally helpful. Then layer on top of that the difficulty in managing one's limited resources to deliver a product on time and within budget. It's no wonder that any actual instructional design is all but forgotten.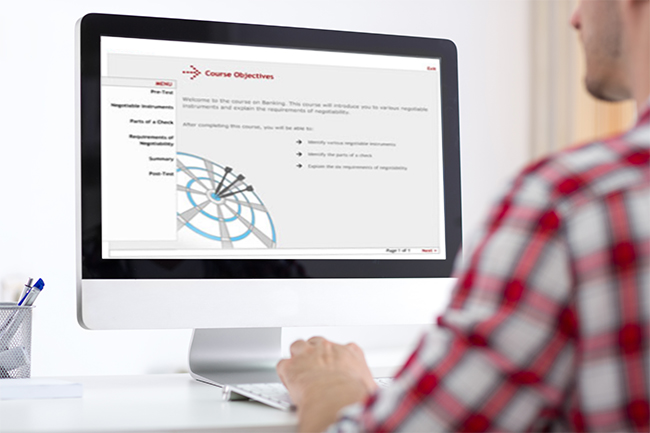 With a little redirected focus, we can get an instructional design focus back into e-learning design. We need to be unwaveringly dedicated to three core ideas that will automatically nudge us to better instruction:
1: Think about performance outcomes rather than content.
This will automatically cease the mindless conversion of Power Point presentations which, for the most part, are entirely content bound and allow the instructional focus of the e-learning to be performance-oriented. The resulting action-based, goal-oriented lessons will be a huge step beyond rote page turners.
2: Think about interactions rather than questions.
Questions are limited by the outcome being the "correct" answer. Interactions are about how the learner is thinking and actively engaged in manipulating the outcomes.
3: Think about learner motivation rather than imposition of objectives.
Formal learning objectives are an important step in defining desired outcomes FOR THE DESIGNER. Rarely are objectives written in a way that is compelling to a learner. Instead, use them to understand the factors and actions that will provide meaning and relevance—factors that will motivate the learner to take control of the individualized e-learning experience.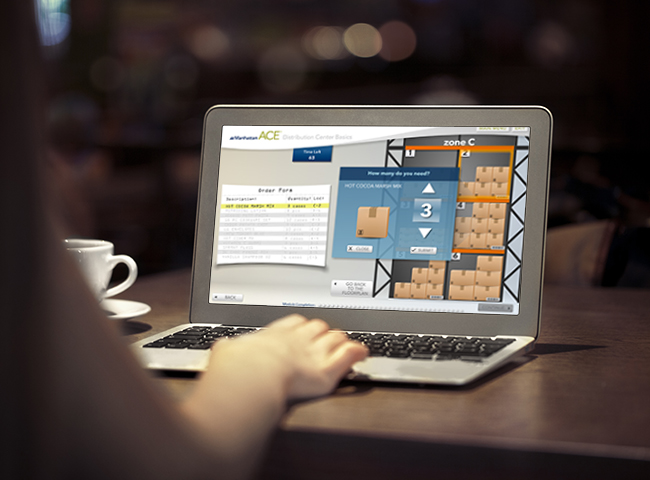 Perhaps these three core ideas aren't such a big surprise. Indeed, I'm just reinserting some basic aspects of good instruction that have been shoved aside. While technology, content, and project management are still essential pieces, they add up to nothing if the instructional design is absent.
If you want to get these design ideas back into the forefront of your e-learning design, then ATD's e-Learning Instructional Design Certificate Program is a great route to begin that journey. The two-day workshop covers a full range of topics related to creating the very best e-learning possible, but focuses most on the three areas listed above: adopting a learner-centered approach to e-learning, understanding instructional interactivity, and designing to maximize learner motivation.
The workshop is offered regularly through the year, but a great opportunity to take advantage of is to couple the Certificate Program with the TechKnowledge Conference held in January in Las Vegas.
Want to share this post? Here are some ready made tweets:
Click to Tweet: Why is #elearning viewed as ineffective? Here are 3 tips to bring #performance change to your #training programs! http://hubs.ly/y0hzjF0
Click to Tweet: Take your #training beyond #boringelearning with these three tips from #ethanaedwards! http://hubs.ly/y0hzjF0 #lrnchat #elearning
Click to Tweet: Looking to take your #elearning beyond the basics? Check out these three tips from Ethan Edwards! http://hubs.ly/y0hzjF0 #onlinetraining