Annette Kirchner, Senior Producer, Studio M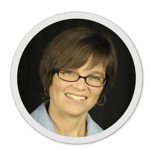 As an Allen Interactions Producer (Allen's title for Project Manager), I manage projects and maintain the overall project vision. My daily efforts keep the project moving ahead. I engage team members when it's their time to shine or when we need their input to solve problems. I remind both our internal team and the client of our limitations, be they schedule, scope, or other client-determined boundaries.
Scope Is the Surprise Factor
One of the most challenging puzzle pieces in producing a project is managing the scope. As soon as a Producer even whispers scope to another team member in an internal meeting or on a client call, the mood changes. Scope, it turns out, is a scary word.
Sometimes scope and budget are used interchangeably, yet they are different. The project budget is the set dollar amount outlined in the contract. Project scope is the extent to which we can offer course elements within the set budget – elements such as the number and complexity of interactions, type and level of media, amount of content, number of reviews, and type and level of development.
It makes sense that scope is the scary part because it incorporates all the features that are not defined in detail until the project team digs into the design. Stakeholders, SMEs, project managers, the creative team – each side may have different expectations about the role of each of those features in the final product.
So, how can we take the scare out of scope? Most likely, the root cause of that fear is the surprise factor, "You mean we may not have enough money to do what we want?" Often, we can reduce fear by eliminating surprise. In looking at my own successes and struggles, I've identified four points in our project process when I try to proactively and positively approach scope.
1: Project Start
Don't be afraid to dig into assumptions embedded in the contract right at the first meeting.
When the Allen project team walks into our first meeting with the client, we have the contract, the conversation reports passed on from our sales team, and sometimes the initial source material. The contract tells us the budget and usually the seat time. The contract almost always includes assumptions and language stipulating certain elements should be in the final product. While we have this foundation information, the project scope remains somewhat undefined, like a lump of clay. It is a specified amount of clay, but it has not been shaped. Those fixed budget dollars can be applied to a project in a number of ways.
By the end of our first meeting with the client, we usually know the main performance behavior(s) and some supporting performances we will nurture. Rarely, however, have we nailed down all the important aspects of the course's key interactions. That lump of clay now has a rough shape, but it still has room to be molded, cut, remodeled, and detailed.
So, if we don't yet have absolute clarity, how do we know the client's idea of how far the project budget will go matches with ours?
We don't, unless we are brave and communicate current expectations, and perhaps more importantly, lay the ground work for our mold, remodel, and detail mantra. We want to plan for future and regular budget discussions.
The project budget and project scope is an official 15-minute topic on the kick-off meeting agenda. During these brief 15 minutes, we raise project elements that can impact our budget and lead us to decision points, not just today, but throughout the project design and possibly into development. Some of these elements include technical specifications, media style, the use of audio, and interaction complexity.
One recent surprise discussion occurred when our team received the client's feedback for the first release of the developed course. The client feedback strongly stated that the course should have audio. For our team, this was a surprise. Audio had been stated in the initial contract. And in doing our due diligence, we had discussed audio during the initial meeting and again once we had finalized the interaction prototypes. The instructional design for this project did not require audio. The Allen team had thought we had agreement from the client. However, while we had talked about this as a group, we had failed to uncover a key business driver. The client stated that, within their division, all courses had audio. In the end, we were able to add audio in an instructionally relevant way that satisfied everyone, yet the surprise did require additional time in a tight schedule.
I boldly bring up scope and discuss each party's expectations from the very first meeting. I also signal that budget and project scope will be on every weekly meeting agenda.
2: Points within the Design Process
Beware the creative types, both within your team and among the stakeholders, who can inadvertently expand scope beyond the budget.
Once we've agreed upon the desired performance behaviors, we're ready to design interactions and unpack the behaviors that lead to change. This is when we begin to prototype.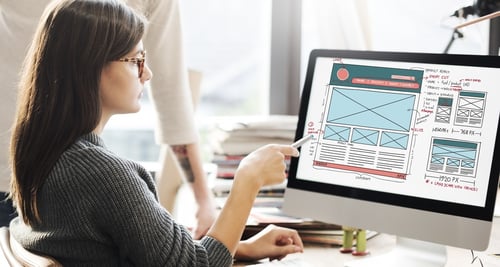 Prototypes are a great way to explore engaging interactions geared toward teaching desired behaviors. Just recently, one of our Instructional Designers presented a prototype that really energized the client. The discussion progressed and each got more excited about the potential within that specific behavior and related activity. Very quickly – just in this one-hour meeting! – I found these creative juices were adding elements pushing the boundaries of scope.
I have learned since then, that it is worthwhile before our instructional designers start prototyping, to stop by to remind them that our lump of clay does have some definition. We talk about the budget available and everything we have so far agreed to include in our final piece of art. While I spell out some of our limitations, I definitely don't want to stifle creative solutions. I'm still working on how to navigate that fine line.
On the client side, during the prototype presentation meetings, I find a moment to at least raise the budget as something we'll need to consider. Should the client lean toward adding related behaviors or functionality, I may say, these are great ideas and we'll need to review them against the budget. Or sometimes, I simply mention at the closing that we'll keep an eye on the scope and budget as we progress. I remind our client that they may need to make some compromises to get creative solutions while remaining in scope.
Producers need to be aware of the original intention for the project dollars and be willing to let the creative process work. I strive to:
Be open about budget numbers with my internal team early

Be ready to jump in if creative conversations start to push boundaries and lead to "scope creep"
3: Weekly Checks
Work to eliminate any surprise effort from within your own team that may scrape away more of your budget than you anticipated.
As the design phase concludes, we project managers should feel more confident about the project's trajectory. We can see the established sculpture's shape. Yet, as we move into development, we need to continue to keep an eye on the shape and sculpture's detail as it's defined. I find two weekly tasks particularly helpful.
The weekly report: At Allen, we created a weekly status report template that reduces all the project activity to a one-page Microsoft® Excel® document. This spreadsheet shows how much of the project budget has been spent, and delineates what needs to happen next within the project. To fill this out I must check the team's hours. I update the report early each week so I have a good idea of budget status before the current week's work begins.
The Weekly Meeting: We meet weekly with our clients. Whether we have a lot to report or it's just a quick check-in call, one consistent item on the agenda is a budget vs project progress check. If certain parts of the process legitimately take more effort, it is important to communicate that early.
I track the budget and project progress on a weekly basis and share that report with the client each week, outlining any potential points of concern.
4: Points of Delivery
Strive to eliminate surprises for your clients.
Design defines the sculpture form. During development, we add detail and finish to enhance our basic sculpture. By the time we reach the development cycle, an Allen Interactions' project has utilized about half of the budget. Now at the halfway point, development review cycles need to be tightly managed, particularly as sometimes any opportunity to review leads to a free-for-all in feedback.
At Allen, we typically release three developed course links, the first release generates the most feedback as all stakeholders participate in this review. The second release is intended to be a verification round, resulting in very few new comments. The third release is the final product, ready to upload to the client's environment.
To help guide feedback and client expectations when we deliver course links for review, I find it critical to include a few sentences outlining the type of feedback anticipated at each point in the process. I advise our client partners that should feedback exceed expectations, we may need to prioritize that feedback and determine which requests to act on and which we can let go. Sometimes, we decide that something extra is essential and the client finds additional funds to cover this expansion of project scope.
I remind clients to consider project scope when providing feedback. The more I can reiterate project progress and budget remaining, the less likely a discussion eliciting client priorities will be a surprise.
LIKE WHAT YOU'VE READ? SHARE THE KNOWLEDGE WITH THIS READY-MADE TWEET!

CLICK TO TWEET: Take the Scare Out of Scope https://ctt.ec/67cjc+ #aiblog by @customelearning