Halloween is just a few days away and finding a costume for work can be a challenge! It's gotta be creative but also work appropriate!
Halloween is a pretty big deal at Allen Interactions, so here are seven creative costume ideas to channel your inner instructional design geek!
1. Prototype
Start with a white outfit. Use black tape to make a stick figure costume. Then, add an "Under Construction Sign" or carry around a few wireframe boxes or "blah blah blah" signs.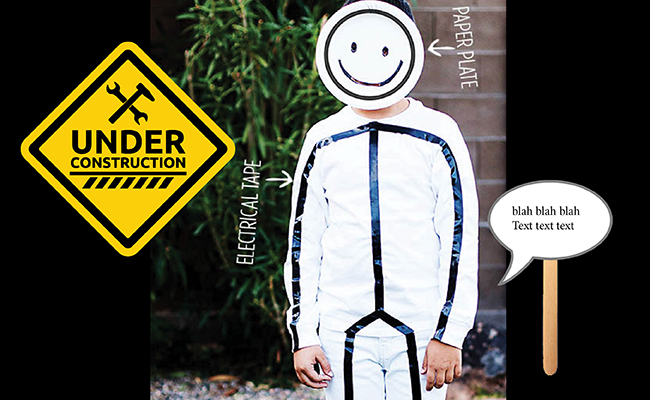 Stick figure costume: allfortheboys.com
2. Content Monster
The content monster is one of the scariest costumes for your learners! Start with any monster costume and then cover yourself in loads of content. Make sure to overwhlem everyone with words!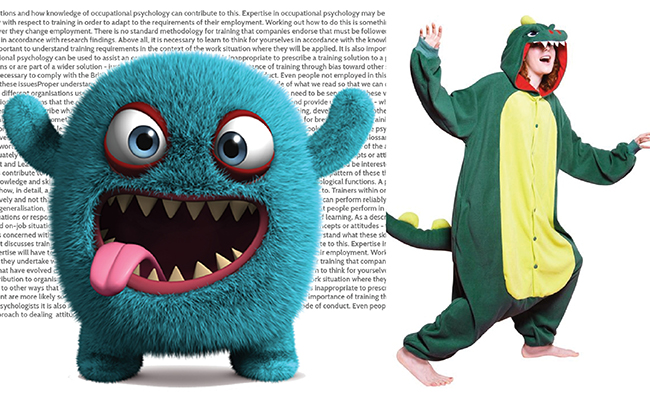 Monster costume: amazon.com
3. Audio Narration
All you need for Audio Narration is a t-shirt with the audio symbol on it! Then make sure to walk around all day long talking non-stop. Bonus points if you have a disabled "Next" button!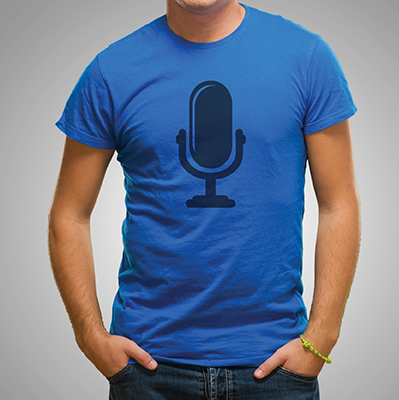 4. Avatar
This one is pretty easy. Pick a character from one of your e-learning courses and create an outfit to match. Then make a speech bubble and tell your audience all about what they will be learning today!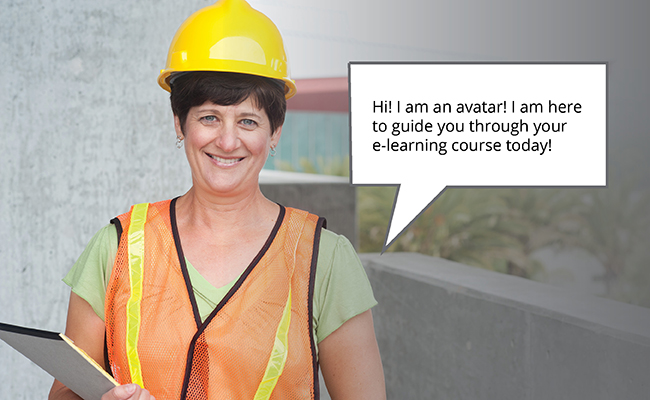 5. Page Turner
For this frightening costume, take two large pieces of cardboard to create your book covers. Next, use a flipchart or roll of paper to create all of your interior pages. Make sure to only include text and next interactions for this costume!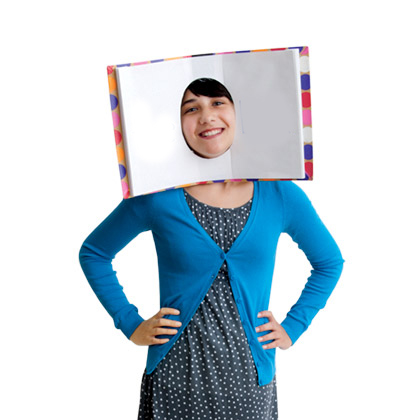 6. Mobile Learning
Create a hanging mobile that you can attach to your head and then attach flash cards to all the ends and quiz your friends and co-workers throughout the day! Bonus points if you use content from your company's courses!
Mobile: amazon.com
7. ZebraZapps
All you need to do is channel your favorite authoring system by wearing a zebra costume and a couple of signs that say "Zap"!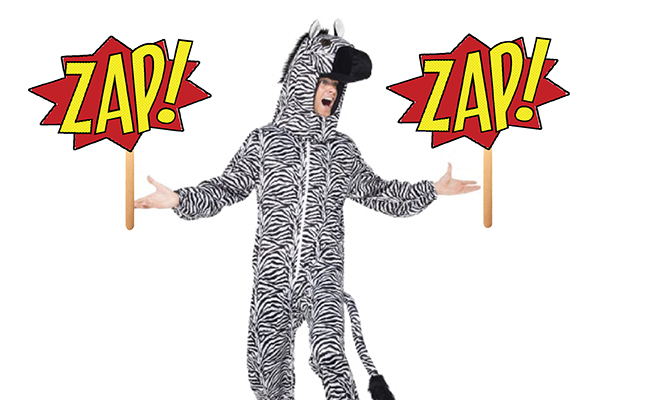 Costume: halloweencostumes.com
Share pictures of your best costumes with us @customelearning!