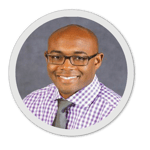 Guest Blogger, Chris Johnson, Senior Curriculum Developer & Designer, Toyota Financial Services
It was decided Toyota Financial Services was migrating all their staff to a new customer relationship management platform.
The goal? Dramatically improve the customer's experience when interacting with Toyota Financial Services (TFS). The approach: create an innovative, effective blended learning program for all existing call-center staff, completely revamp the onboarding program in a way that would directly improve key performance indicators (KPIs) and create training for a system and workflow that could change daily.
It was clear that this was going to be a challenge, but we were ready to tackle it. However, there was a problem: the problem of "more." We were faced with more tying of terminal objectives to learning objectives and KPIs, more assessments and, more benchmarking. Our new system would include new infrastructure, new ways of interacting with computer screens and new higher emphasis on the customer's experience during interactions with customer center staff, on and on, and on and on, as Eryka Badu once sang.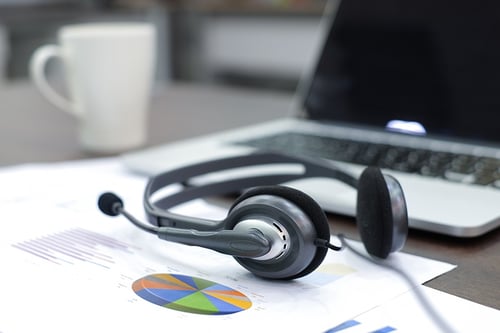 The good news is that this was growth from an innovative standpoint and would be beneficial to our customer service center audiences, as well as other users. This was the new reality—creating training for a system that is perpetually changing. The systems do more, so the training must do more as well. The problem of more creates a journey.
Many of our learners were tenured, so we knew the learning curve was going to be steep. How do you develop a training program that not only meets the needs of the tenured learner but also the, less-experienced, "digital natives" of the group?
We started where all good design begins, with an in-depth curriculum analysis. The aim was to identify gaps in the current onboarding training and in doing so we decided to also look at the methodology used for training. We knew the old tell/test training method was tired and obsolete, so we sought out a more fulfilling training experience for our learners.
On our particular journey, we hit some design and project challenges, but we found a solution that continues to pay dividends. Here are some of the more pressing challenges we faced.
Design Challenges
Scalability
One of the biggest challenges we faced was scalability. TFS began with eight associates in 1983, and currently employs approximately 3,300 team members nationwide. We needed a solution that was able to deliver excellence across the board, scalable not only to thousands of people, but also scalable to our growing system and processes.
Update-ability
Have you ever tried to hit a moving target? That's what we faced and it kept some of us up at night. If you're training on a perpetually-changing system, the dust never settles. Every day could require screen changes, workflow changes, and process changes that need to be made to keep the program current for our newly hired team members. We needed a training solution that would soften the burden of the constant updates we were seeing.
Interactivity
For true performance driven by KPIs, knowledge is not enough. It's all about practice, practice, practice for a diverse population in an asynchronous environment. Therefore, the elearning portion was crucial, and needed to be highly interactive and engaging.
Project Challenges
Budget Constraints
Sometimes 90% or more of the budget is spent on the system, not the training. An equal split of 50/50 would be nice, but it's a pipe-dream. The more money put into the system, the less money we have to create quality training. This is definitely the dog chasing its tail.
Time Frame
Even if the system is taking longer to develop, rarely does the deployment date get pushed back. This causes the training schedule to be stressed, potentially compromising quality and accuracy.
Business Needs
With so many cooks in the kitchen, often the focus on "meeting the numbers" can conflict with the recipe. The recipe needs to include tying learning outcomes to behaviors and performance in a measurable way. The recipe also needs to include a continuous improvement model that can tie business metrics into learning enhancements.
Our Approach
We focused our solution on Six Technology and Process Keys to overcome the challenges:
Consistent delivery – Comprehensive curriculum materials for both synchronous and asynchronous delivery
Ease of updates – Simple upload process and/or set up of automatic updates of external content
Simulation based learning – Actual system use for hands-on experience and role-play
Cost efficiency – Seamless integration with the system
Rapid delivery – Workflow driven program
Authentic representation of job tasks – Actual KPI use to measure program success
Once launched, we began to see measurable results. Our program was so successful that even our high-level executives continue to ask what changed, because they noticed learners come through onboarding much more confident and competent than before. It was exciting, but it was just the beginning. We continue to update our system as we move closer and closer to a system where performance is the focus.
As of today, the system continues to be a sustainable model and we've managed to achieve solid footing in our agile environment.
To learn more about how this was accomplished please join us at The Allen Experience in New Orleans, Monday, September 25, 2017. It will be a forum to share ideas, see work from peers in the industry, and discover how to build learning strategies and goals based around performance. Hope to see you there!
Chris Johnson, Toyota, shares how they leveraged 6 technology and process keys to improve call center #KPIs https://ctt.ec/zq527+ #aiblog