By Kody Jackson, Instructional Writer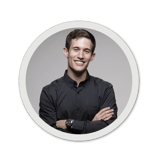 Have you been having a rough day? Are your stakeholders sending in last-minute changes? Your SMEs running wild, their content running over into thousands of Microsoft® Word documents? Is your supervisor breathing down your neck, asking how soon you can turn countless, static Microsoft® PowerPoint® files into dynamic, engaging e-learning?
That last part feels the most overwhelming. Especially with advances in authoring tools, others seem to have the highest expectations of your work, but the lowest appreciation of your time. Sure, programs like Allen Interactions' own ZebraZapps, Adobe® Captivate, and Articulate® Storyline can do amazing things, but do they really make the process of instructional design (and not instructional development) any easier?
So what is to be done? Whenever I can't find any other answers, I turn to YouTube™ for solace. There's so much comfort in knowing that, no matter how bad I have it, I'm not that guy.
Sure, I may have thrown away a script I've been working on for the past three weeks, but at least I didn't fall out of a perfectly good boat.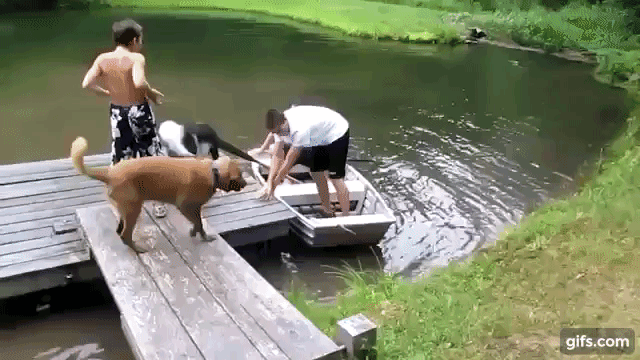 I may have spent the last four hours banging my head against my monitor, but I didn't bang my head against this wooden board.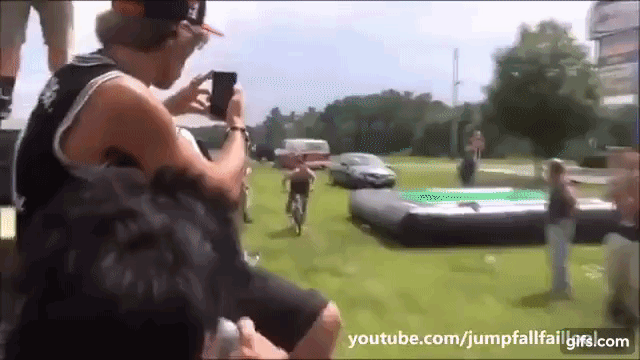 I might have screwed up the audio timing in my course, but I certainly didn't record myself falling down a slide. Self-affirmation never felt so good!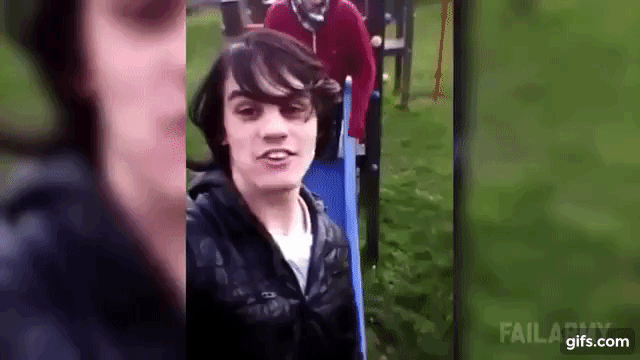 Of course, this does nothing to help me with the struggles of instructional design. In fact, sometimes it makes it worse. I can't get those videos out of my head, like the one where that guy filmed himself getting hit with a ball, and in the face too! Oh, the pain! Oh, the humiliation! Oh… the learning?
Now that I think about it, there's something instructionally ingenious about these imbecilic clips. Simply by watching this video, for example, I learned the following life lessons:
And that's within the first five minutes! Imagine the thousands of other unassuming instructors throughout YouTube, showing us what not to do by actually doing it. Maybe it's time to replace YouTube's dot-com with a dot-edu!
While we can't all be YouTube superstars, we can certainly take advantage of this learning trick in our e-learning. If you want real results, show real consequences! This is particularly true of compliance training. Not only could someone screw this up, but someone has already screwed it up, often in a way that hurt themselves or others. When there's a policy, there's usually an engaging, if tragic story behind it. Explore this story with your learners. It will put a human face to a cold, impersonal procedure.
A number of years ago, an airline company came to us with a problem: new flight attendants were not doing safety checks as part of the boarding process. None were ignorant of the procedure; all had received extensive training, as well as a detailed job aid. More puzzling still, no such problems existed among experienced flight attendants. They performed their safety checks regularly and effortlessly, running through the procedure from memory. What more, the airline stakeholders wondered, could they teach their employees to fix this performance gap?
Nothing, as it turns out. The new hires understood the procedure, but not the purpose behind it. It was a problem of motivation, not information. Because experienced flight attendants performed the safety checks so smoothly, new hires often didn't realize that these safety checks were happening and, by extension, that these checks were important. To address this, our course opened with a video of a plane crash. "Don't be that guy," it implied to these airline employees as it showed a plane unprepared for a crash landing, "that guy just endangered the lives of everyone on-board by not performing the required safety checks."
Similarly, slightly less serious stories spiced up a recent project with a cable television company. Instead of simply listing company policies on worker's compensation, the training showed what would happen if those policies were not followed correctly. Managers inadvertently delayed financial compensation, reduced insurance coverage, and, in one instance, lowered an employee's credit score so drastically that he wasn't able to qualify for a home loan. Telling the story behind your regulations will make any training more relatable and reasonable.
And motivational! No one wants to be that guy! By setting the stage with real life context and consequences, we can show people the value of policies and procedures beyond simply "being compliant." Without motivation, Dr. Allen reminds us in the 2nd edition of his Guide to e-Learning, learning cannot happen.
"Each learner must buy into the value of the learning," he explains, "not just in general but for specific, personally meaningful benefits…. Doing so will create vital initial motivation and give the program a chance to succeed."

Michael Allen
So, the next time you're designing a compliance training, think smart! Think stupid! Doing so will make your procedure all the more meaningful, memorable, and motivational.
And, if not, well, you don't want to be this guy.
SHARE THIS BLOG WITH THE READY-MADE TWEET BELOW!

CLICK TO TWEET: Don't be That Guy: What Instructional Designers Can Learn from #InternetFails http://hubs.ly/H04Q16n0 #aiblog