Editors Note: some years ago (10,000 in internet years) Allen Interactions produced an e-zine. It may or may not have looked a little like this: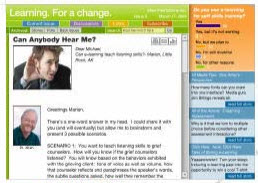 From those dusty archives we uncovered a lot of fun yet valuable material. Over the coming year, as we celebrate our 25th Anniversary, we will shake the cobwebs from these gems and share them with you. Some aspects of the following republished piece have been edited for relevancy but the the pillars of great learning design remain unchanged.
---
Dear Michael,
I love your examples, but your content is always…sexy. I have to teach sales people to use contact management software. How do you make something like that come alive? – Karen P., San Diego, CA
Dear Karen,
I have to agree. Learning software on how to handle sales contacts sounds awfully boring. I imagine e-learning that reads: "There are many ways to arrange your contacts. To begin, click the Sort menu."
Yaaaawwwwwn.
Would it surprise you that during the development of some of our finest examples, clients told us the content was boring? And it's true – content is often boring. I remember once, many years ago, we worked with a client whose content was 'how to identify and manage potentially violent employees'. The Producer of that project told me that the clients actually said, "Everyone hates this module when it's taught in a classroom because it's so dry. In the e-learning it's okay with us if this module is considered 'the boring one.' There's really nothing you can do with it."
Even though content may be boring, challenges are always interesting.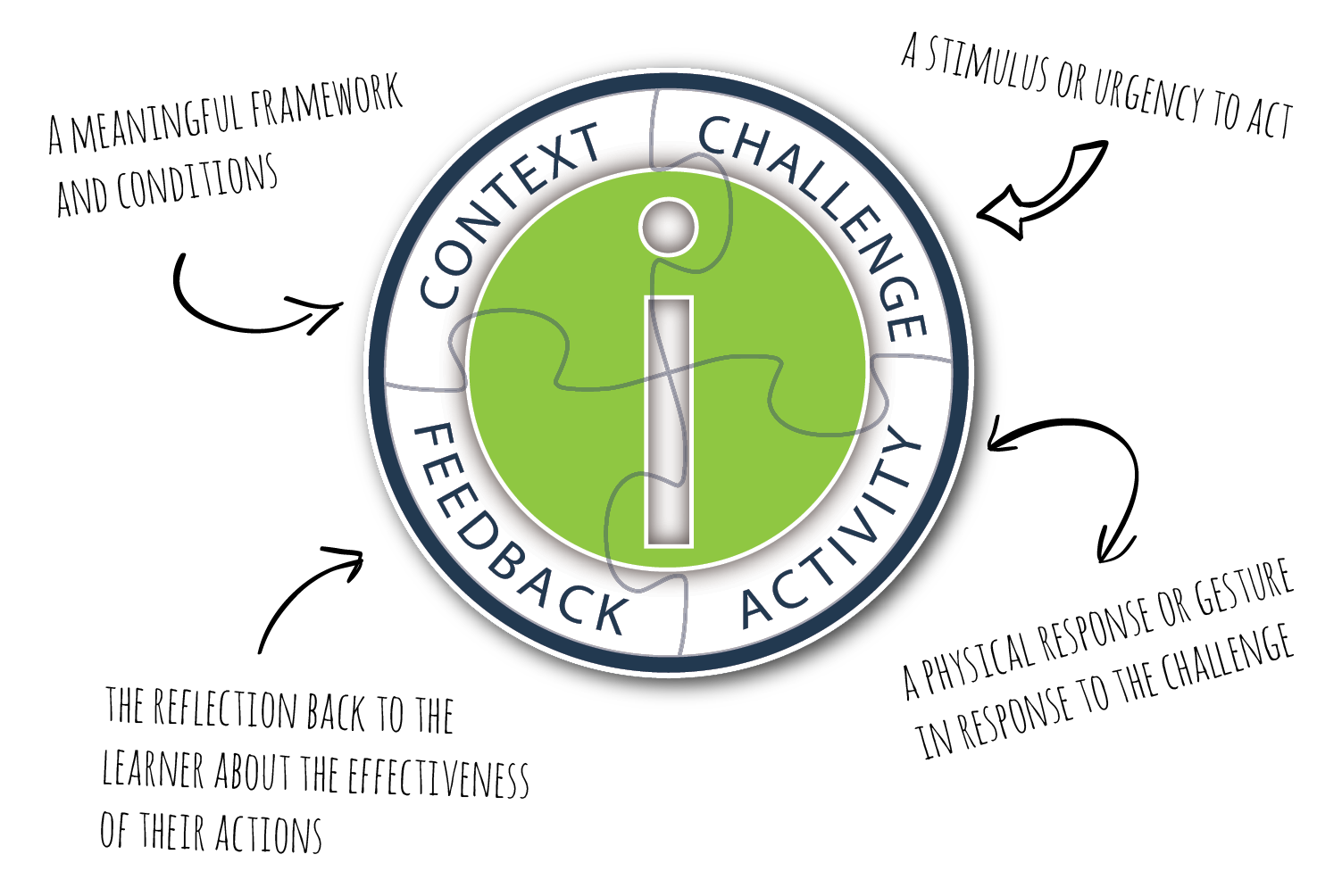 Defusing an angry employee situation is interesting. Making decisions to avoid a sexual harassment lawsuit is interesting. Fixing a virtual factory machine before it makes Swiss cheese of your fingers is, well…terrifying but interesting too. The key is to challenge your users. But rather than spend the whole article theorizing, let's discuss some possible options for your specific situation.
Inform your audience that $64,300 in hot, ready-to-sign leads are lurking in your existing sales contacts - you just haven't noticed them. Is Sarah Hanson of North Country Bank one of the hot leads? Maybe it's Jeremy Eckman or Sharice Taylor from Noblelease, Inc?
Using clever media, you can 'hide' gold coins or money bags in the correct responses – learners navigate the software in their 'treasure hunt' toward the $64,300.
The goal of the e-learning becomes uncovering scalding hot leads (meaningful and interesting), not learning software (boring). Face it, the only reason to learn ANY software is because it's going to improve the quality of your life (notice I said life – not job). If the software doesn't make your life easier, make you more money, give you more time, solve some desperate problem, etc., then there's no reason to use it.
I could care less about how to format bullets in a Microsoft Word document until I'm trying to persuade others to follow me and I need a readable, engaging format. NOW I care, and I want that information now. Not later…but not any sooner either.
You've created a meaningful challenge? Good.
Next, look at the context in which this challenge lives. How to you make the challenge feel more real – give it depth, and texture? A few ideas:
How about adding a timing element: find the fastest most efficient route to get to the cash before a competitor gobbles up the commission that could have been yours.

Create a powerful story that inspires or proves the value of managing contacts. Even better, use REAL stories from your audience of how knowing contacts quirks, schedules, needs, etc. resulted in powerhouse sales.

Integrate the software into best practices for developing sales leads, so you can show how Karen spends five minutes prioritizing her contact management software data and then uses that information to prioritize her week in less than ten minutes.
These contextual elements can really tweak a challenge to greater intensity. Make sure the context is visually alluring, not terribly wordy, and a place learners feel comfortable visiting longer than 3 minutes.
What kind of activities do you include? Well, I'd make this e-learning very experiential. Learners should be able to use the software in as realistic a fashion as possible. Yes, it's easier to program a "watch this" piece more than a "now you try" piece. But people learn more by doing than watching. However, a 'watch this' feature can be useful to help learners who are a little intimidated by an intimidating challenge. But at some point, everyone needs to ease into the deep end of the pool—where it's lots more fun.
You may think that if you create easy-to-complete activities (i.e. low-challenge or no-challenge) you're helping the course be less boring. You're not. Initially the activities feel easy, but learners grow quickly tired of jumping through hoops – even easy hoops – when there's no real value provided. Create activities that provide meaning, and learners will get it. You won't even have to waste time explaining the benefit – they'll see it; they'll feel it; they'll get it.
(Secret tip: you only have to EXPLAIN why a thing is important when someone doesn't feel it's important. Anyone who *feels* the importance doesn't need more words to be convinced.)
And don't forget powerful feedback –the fourth component of interesting interactions. You may be exhausted by all this brainstorming, considering yourself 'done' because, well, feedback should take care of itself. That's like saying that "wheels" are less important on a car because they're not the engine.
Meaningful, intrinsic feedback convinces learners they've mastered the skill, that their performance was good and effective, or incorrect and ineffective. There are really two things that determine whether I use a newly learned skill: 1) whether I mastered the skill, and 2) where I have CONFIDENCE I mastered the skill. Intrinsic feedback works both perspectives.
Intrinsic feedback in this example would be increased sales, greater commission, increased opportunities, more contacts who want to throw money at the learner. Find the powerful messages that matter to your learners. A customer smile, a decreased workload, smarter way to prioritize leads…all can be powerful intrinsic feedback. Find the ones that are appropriate.
In summary, don't let boring content dictate boring e-learning. There's always a way to make e-learning, on any subject, come alive. How? Include a powerful context, meaningful challenge, appropriate activities, and intrinsic feedback. I'm betting you'll find worries of boredom fly out the window (real or virtual) as you have trouble choosing the best from among all your unboring ideas.