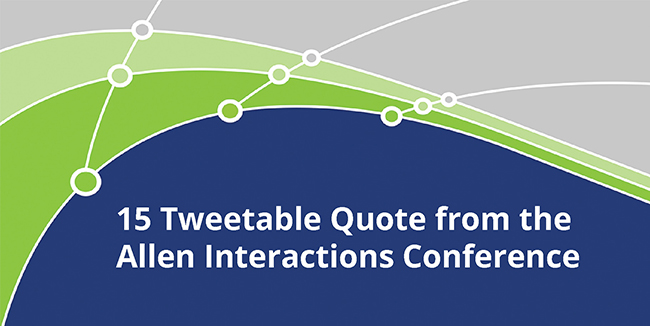 by Brittany Laeger, Marketing Communications Specialist

On Monday, we held our first ever Allen Interactions Conference. It was a wonderful day filled with insights from a few of our clients and members of our team. The day featured incredible keynotes from Michael Allen, our CEO here at Allen Interactions and Kimo Kippen, CLO of Hilton Hotels and Resorts. We were also lucky to have Tynea Valentine, Stephanie Crowe, and Ken Gregson join us and share their insights on how creating engaging e-learning has transformed training for their organizations.
Here are 15 quotes to inspire you!