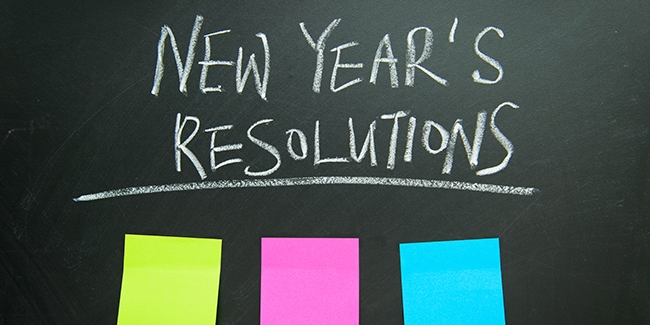 Richard Sites | vice president – training & marketing | @rhillsites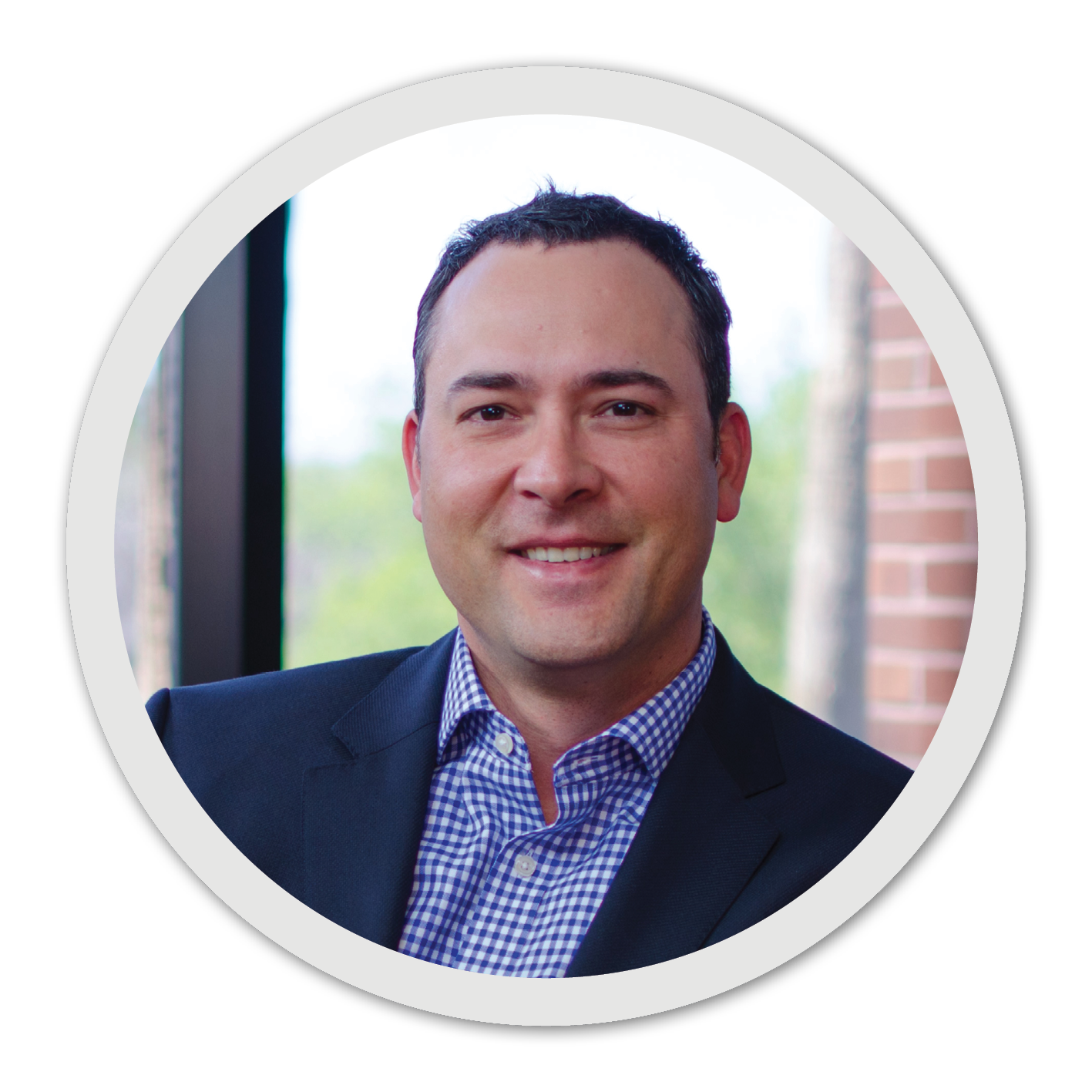 Happy New Year! Welcome to the time of year where you are either starting your New Year resolutions, procrastinating starting your resolutions, or exclaiming your dislike for the nonsense which is making New Year's resolutions. I'll let you decide to which group you belong.
During the holiday season it's almost impossible not to reflect back on the past year and consider what you might have done differently. No matter how hard I try to avoid it, there's always that moment on December 30th or 31st where it hits me. "Man, I really wished I would have done more or tried harder!" There's just something about turning the page on the calendar which makes that moment seem necessary and unavoidable. But it's too late to change what has happened. We can only hope and plan to do better.
But if we are honest with ourselves, doesn't it always seem like the same resolutions (or at least similar ones) come around every year? Lose weight, save money, workout more…blah, blah, blah.
A simple web search will find plenty of reasons why we fail at our resolutions. The top reasons are:
We go big – making goals that are never attainable.
We expect magic to occur – setting timelines which are not realistic.
We have too many resolutions – choosing everything we can think of to change.
We don't change our environment – the temptations which hinder our goals are still present.
On nearly every occasion I give a talk or teach a workshop about SAM, I am told about the challenges, limitations, and failures of trying to implement SAM. This is almost immediately followed with a question of "How can I make a Savvy Start happen?" or "Why didn't this go any faster than our current process?" or "When should I present the Design Proof?" My responses are rarely about the process or components of SAM, but rather about the same things which make our resolutions fail.
Any attempt to change a process which is currently in use in an organization takes more than just having a new process to start. It takes planning, setting expectations, focusing on small successes and integrating into the organization.
From my experience, people are often more excited about using SAM to produce engaging and performance changing learning experiences than they are at ensuring the successful implementation of a new process. Now this is not a bad thing at all! Exuberance, energy, and excitement go a long way towards making any endeavor a success. But just as with New Year's resolutions, it takes a lot more to achieve the goal.
So here is my list of 2015 SAM Resolutions to help you make this year and your instructional design projects a success! (Do these one at a time, in any order. Don't try to do them all at once!)
1. Cut back on pre-design analysis.
Find some way to start designing instruction before you worry too much about the content that is needed. Remember, identifying the problem is the first step in building realistic learning experiences.


2. Schedule a mini Savvy Start.

Attempting to get 5-6 people into a room all day (or for two days) is a daunting task. So schedule a four-hour brainstorming session with key stakeholders, managers of learners, and recent learners to brainstorm and sketch out a couple of interactions. You can worry about the rest of the instruction later.


3. Create an Expectations Document for all team members.

Write up a list of things everyone can expect to see at each stage and send it to all team members in advance. You might already be doing something like this, so a simple tweak here or there to include prototypes or draft content may go a long way in shifting expectations of the team.



Let the team members know you will be putting together a rough version of the e-learning course for them to review before you move to development. Make sure they understand this is only a representation of the course and the "polished" version will be coming along later. This version is just to make sure that everything is on track.


5. Align the deliverables of SAM with your current process.

Ok, this is actually a big goal. While it may not take you long to link the Design Proof with some type of storyboard you may currently use, it will help you see where other quick successes can occur the next time you start a project. It will certainly go a long way in helping your team members understand how SAM addresses many (if not all) of your organization's expectations for learning and development projects.
Alright, there you go. You have a small set of realistic SAM goals for the year. You are going to start small. You have no expectation of overnight mystical changes. You will limit your efforts to one or two key events. And because you realize that no process occurs in a vacuum, you are starting the year with an appreciation for your organization's current needs.
You can do this! I have faith in you! And trust me, I've seen this approach work on many, many occasions.
Happy New Year and best of luck making SAM a success in your organization!
(If things don't work out, we're always here for advice and guidance. Check the Allen blog regularly for your SAM boost as needed!)
Want to share this post? Here are some ready made tweets:
Click to Tweet: Want to implement SAM in your organization? These SAM Resolutions will help make your #elearning projects a success! http://hubs.ly/y0qJKq0
Click to Tweet: Check out these 5 SAM Resolutions to help make your project successful in 2015! #elearningdesign #SAMProcess http://hubs.ly/y0qJKq0